2016 | NYC | Artist
Peter Depelchin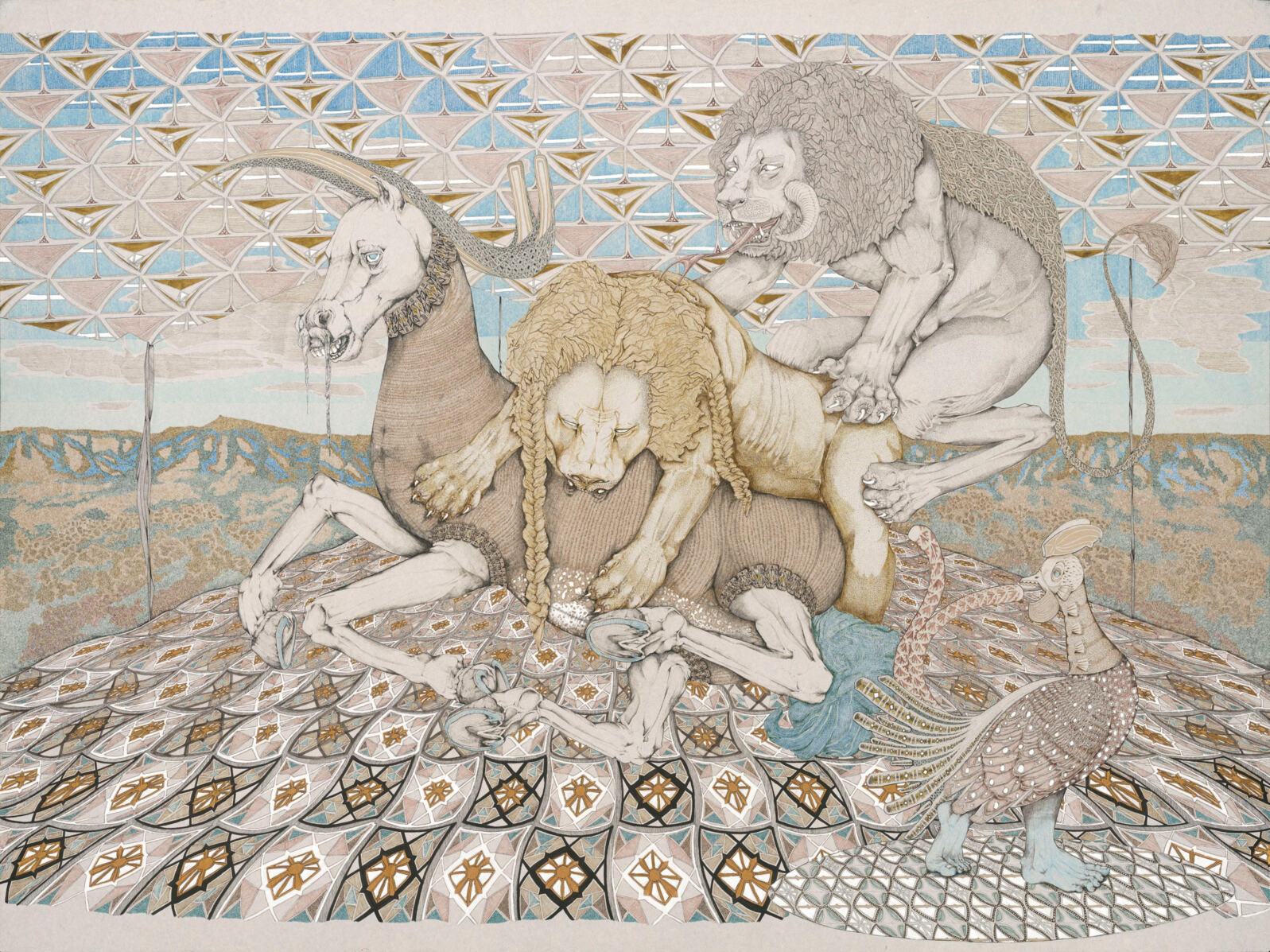 Mordre, Peter Depelchin, 2015, pen and ink on tissue paper, 75x100 cm
Artist name: Peter Depelchin
Dates of residency: Feb- April
Born: 1985, Ostend (Belgium)
Hometown: Veurne, Belgium
Lives and works: Ridgewood (Queens, NY)
URL: http://www.peterdepelchin.org
Education: MFA, Printmaking / Drawing, Sint Lucas Beeldende Kunst (LUCA School of arts), Ghent, Belgium, 2007 ; BFA, Printmaking / Lithography, Sint Lucas Beeldende Kunst (LUCA School of arts), Ghent, Belgium, 2005
BIO/ STATEMENT:
In Peter Depelchin's pen and ink works on paper and prints, the viewer enters a new reality containing a symbiosis of art history and topicality. The artist has been working on a consistent oeuvre that both tenderly pounds into the subconscious of the spectator but also takes a detailed look at collective archetypes. Depelchin accomplishes a universal imagery that draws from the past and reflects on the present. This base is a breeding ground for challenges and questions that will , according to the artist, provoke him for the rest of his life.
Peter Depelchin's work has been exhibited internationally including in Rome at MAXXI, Brussels (Kasteel van Gaasbeek) and London (Young Masters). In 2016, several shows are scheduled at PAK, Gistel (Belgium), at Light Cube Art Gallery in Ronse (Belgium) and De Munt/La Monnaie in Brussels. Recent selected exhibitions include a group show at Villa de Olmen, Wieze, Belgium (2015); a duo show at the Collectif Euphrosina B. (CE.B), Ostend, Belgium (2015); a solo project at the Academia Belgica in Rome, Italy (2014); Come Together, Open Museum/Open City, Fondazione MAXXI, Museo Nazionale delle Arti del XXI secolo, Rome, Italy (2014); WARUM, 'Ieder zijn oorlok', Warmuseum, etc, Zonnebeke, Belgium (2014).
GALLERY:
Light Cube Art Gallery, Ronse, Belgium (www.light-cube.be)
SELECT PERMANENT COLLECTION:
Community of Koksijde, Abdijmuseum Ten Duinen
SUPPORT: Peter Depelchin's 3-month residency is made possible with support from a private collector.