2015 | NYC | Artist
Pawel Grobelny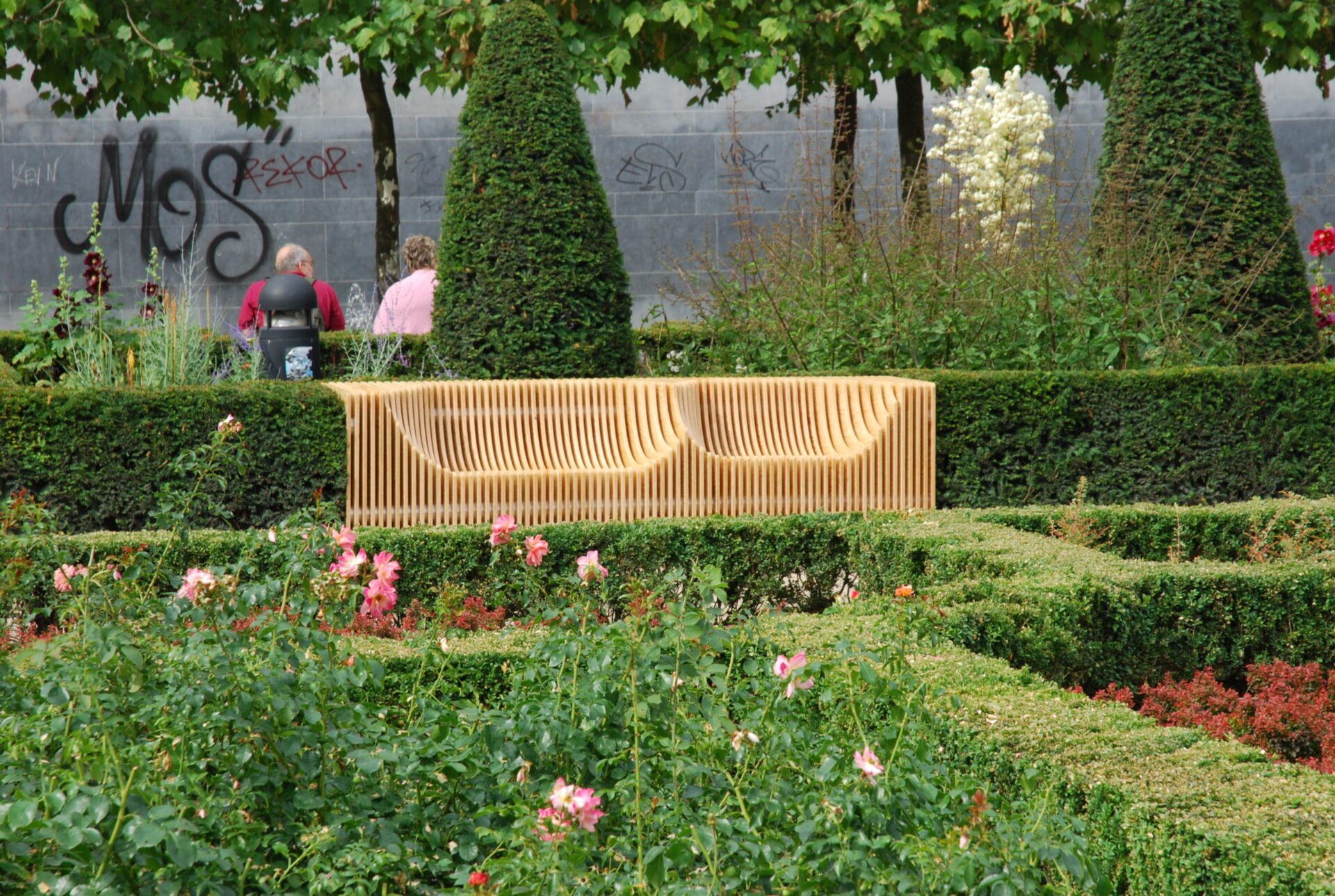 MONOLIT BENCH_Pawel Grobelny_02
Pawel Grobelny, Monolit Bench for Albertine Garden, Brussels (Belgium), 2008
Artist name: Pawel Grobelny
Dates of residency: May
Born: 1979
Hometown: Poznan, Poland
Lives and works: Poznan, Poland
URL: http://www.pawelgrobelny.com
Education: 2014 – present: Academy of Fine Arts, Warsaw, PhD; 2005; Academy of Fine Arts, Poznan, Mater Study ; Lyon, Faculty of Public Space and Design; Paris, LVMH and Pont Neuf scholarships.
BIO/ STATEMENT:
particular interest in public art design, street furniture and street installations. He is the author of urban furniture for Zhongshan park in Shanghai, Albertine Garden in Brussels, Mont de Marsan City (France) and the Chwaliszewo Gardens in Poznan (Poland). Major commissions include the design of the interiors of Polish Cultural Institutes in Brussels, Madrid, Vienna and Kiev. He is also keen to create objects which are produced in a cooperation with craftsmen.
His work has been presented at numerous design festivals and trade shows including the Design Biennale in Saint-Etienne, Design Biennale Interieur in Kortrijk, Vienna Design Week and Paris Design Week where he received the Rado Star France prize for the "Sur le Fil" furniture (2013). Scholarship awards include the Casa de Velazquez- Academie de France in Madrid and the Young Poland program (Polish Ministry of Culture).
He is co-curator of the series of exhibitions"Unpolished. Young Designfrom Poland" and "PolishedUp.Designfrom Poland " promoting Polish design internationally. Since 2009,he has organized over twentyexhibitions.
SELECT PERMANENT COLLECTION:
International Design Museum, Munich, Germany
SUPPORT: SUPPORT: Pawel Grobelny's residency is supported by the Polish Cultural Institute New York in association with A-I-R Laboratory/Centre for Contemporary Art Ujazdowski Castle in Warsaw,  Poland.