2023 | NYC | Artist
Pavle Banović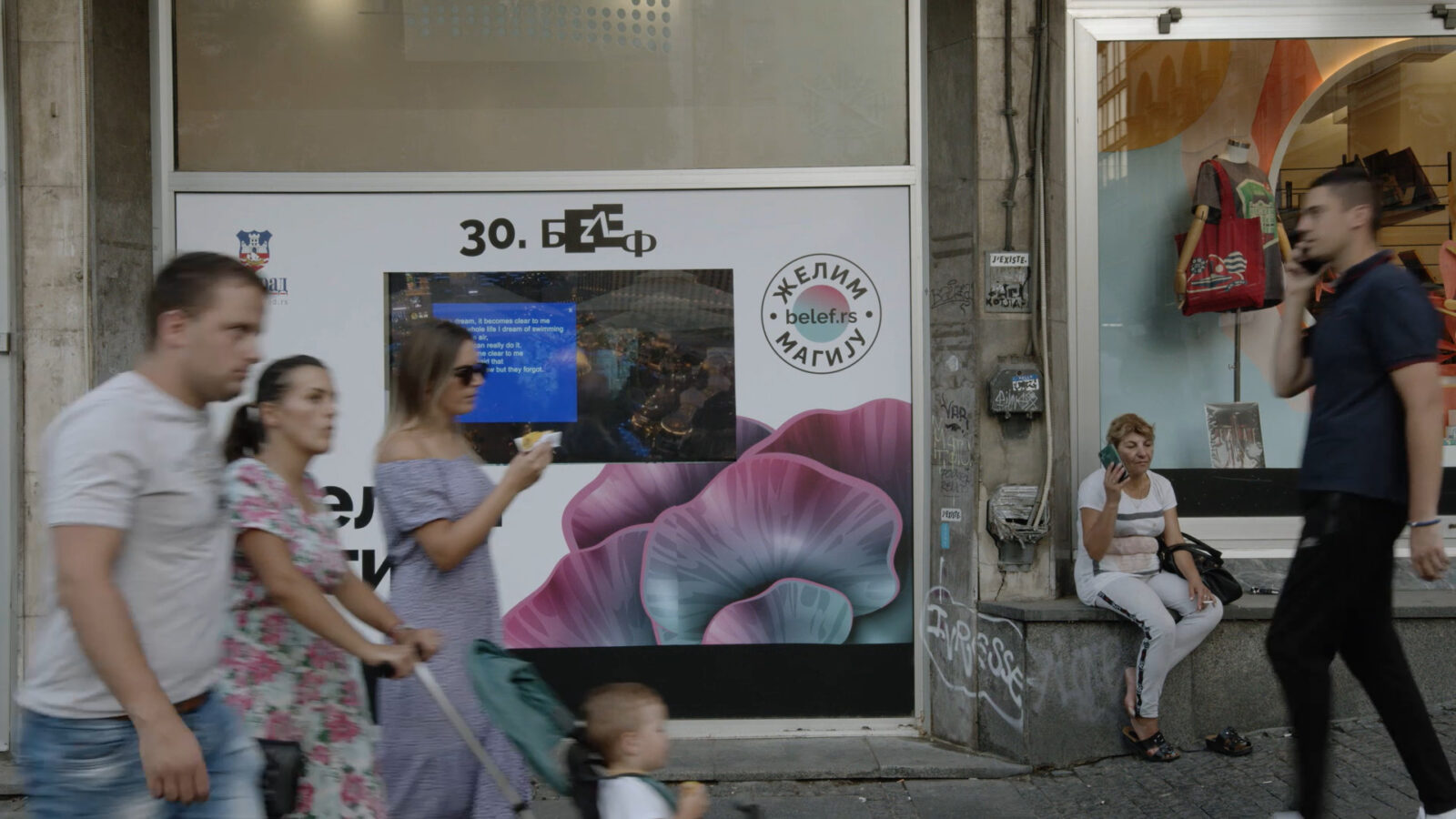 Dream Streams, Sitespecific intervention, Documentation, 2022
Artist Name: Pavle Banović
Residency Dates: June - July 2023
Born: 1998
Hometown: Belgrade, Serbia
Lives & Works: Belgrade, Serbia
URL: pavlebanovic.online | Instagram: @pavvvle
Education:
2021-2022 | Masters in New Media arts, Faculty of Fine Arts in Belgrade, Serbia
2019-2020 | Erasmus student, Academy of Fine arts and Design in Ljubljana, Slovenia
2017-2021 | Bachelor's degree in New Media arts, Faculty of Fine Arts in Belgrade, Serbia
Bio/Statement:
Pavle Banović was nominated finalist for the 2022 Dimitrije Bašičević Mangelos award.
"In my work, I try to examine different ways of existing and doing today and rethink them. Also, how to discover relationships between individuals and ideologies and how can these two destabilize each other. How do authentic life experiences and narrations oppose dominant structures? In the past two years, more specifically, my interest and research are mostly related to technological advancements in this context. I am focused on how contemporary technologies interfere with, and shape, our lives or life experiences and the other way around."
Pavle Banović was a member of the young artistic collective Institute for Applause. They are also a part of COMMONS - Imagining the institution of the future. They worked and exhibited in spaces in Belgrade (Serbia) including Museum of Contemporary art, Goethe Institute, U10 and Podroom Gallery; P74 Gallery in Ljubljana and Künstlerhaus in Vienna. They won the Telekom Srbija award (2018) as well as the IFCA (2020) in Maribor and Mangelos award (2022) awarded by the Center for Contemporary art in Belgrade and The Foundation for Civil Society in New York.
Click here to watch the artist's interview published on YVAA Instagram (January 6, 2023).
Support: Pavle Banović's residency is made possible with support from the The Trust for Mutual Understanding.