2017 | NYC | Artist
Paulo Sergio da Silva [Nazareth]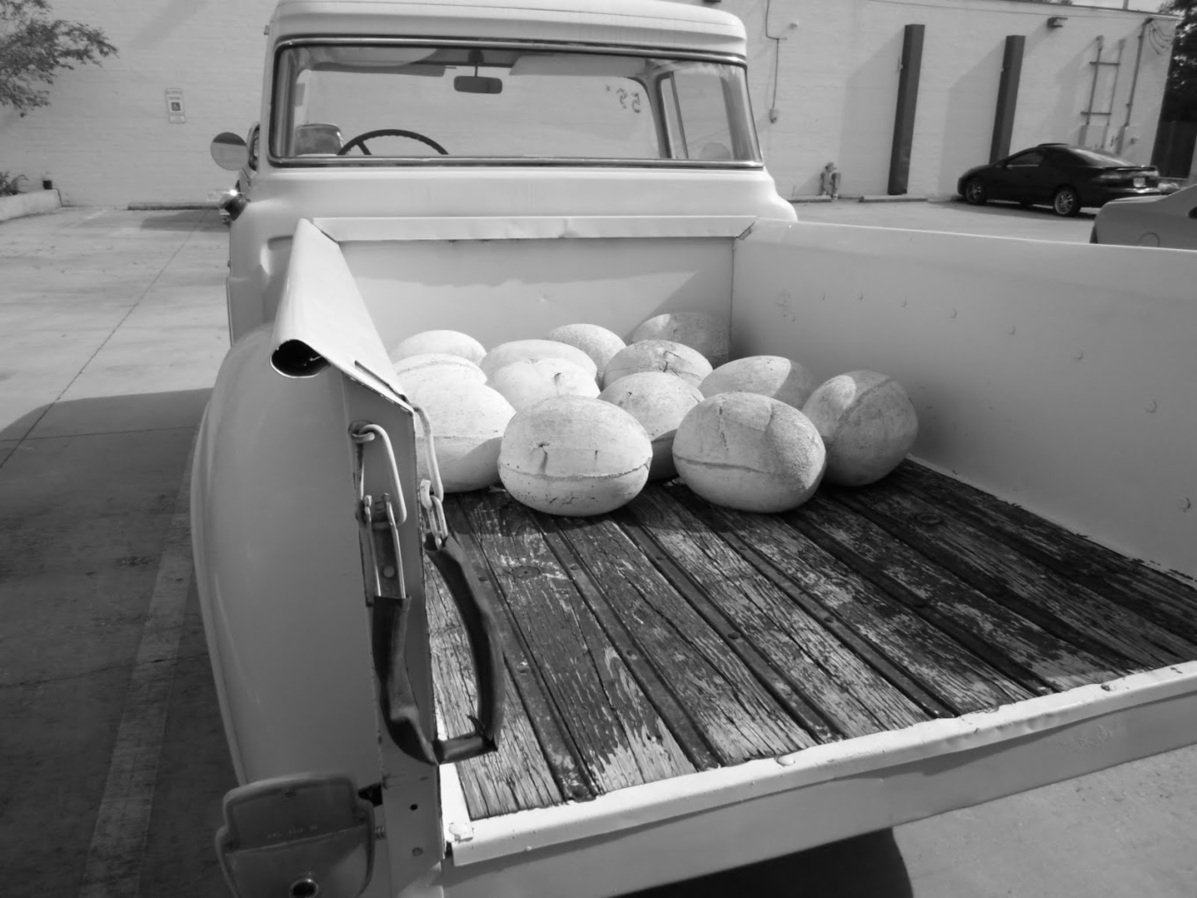 THE RED INSIDE
Work in progress
Bio / Statement:
Paulo Nazareth is the 2016 Pipa Prize Winner.
Based in a favela near Belo Horizonte, Paulo Nazareth engages with the complicated present and past of his native Brazil in his performance and installation-based work that draws on his  African and indigenous heritage. "My work is about that mix and meeting of many people in Brazil. Religion is mixed, race is mixed, and even philosophy is mixed," Nazareth has said. "I think it's about the desire of that mixed cultural memory. We Brazilians don't know where we're from." Nazareth, who is of African and indigenous descent, often includes autobiographical elements in his performance and installation-based work, drawing on his personal experiences in various parts of Africa and South America. In notebooks, photographs, videos, and objects, Nazareth recounts and illustrates his stories, revealing and dispelling misperceptions and creating counter narratives to commonly held fallacies about these regions. Nazareth carries with him the baggage of a wanderer, having traveled long distances, from the village of Caiová to New York, from Miami to Mumbai, among several curious destinations. Of these experiences, one might conclude that Nazareth's narrative signals have been lost, but no, the artist succeeds in combining different references to foster a pluralist relationship between Brazil's aesthetic historiography and mankind's path stretching back to its origins.
Select Permanent Collections: Collections Boros Collection, Berlin Thyssen-Bornemisza Art Contemporary, Vienna Pinault Collection, Paris Coleção Banco Itaú, São Paulo Museu de Arte Moderna do Rio de Janeiro – Gilberto Chateaubriand, Rio de Janeiro Astrup Fearnley Museum of Modern Art, Oslo Pinacoteca do Estado de São Paulo, São Paulo
Support: Paulo Sergio da Silva [Nazareth]'s residency is made possible with support from PIPA PRIZE - BRAZIL.