2016 | NYC | Curator
Paolo Mele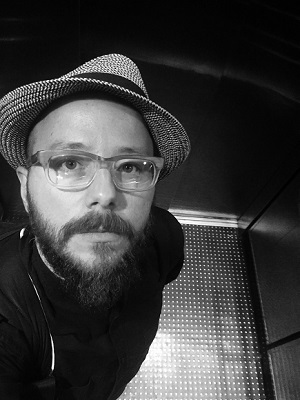 Curator name: Paolo Mele
Dates of residency: Feb - mid-May
Born: 1981
Hometown: Gagliano del Capo (LE), Italy
Lives and works: Gagliano del Capo and New York
URL: http://www.ramdom.net
http://www.paolomele.eu
Education: 2015, PhD in Communication and New Technologies, IULM University, Milan, Italy
BIO/ STATEMENT:
Paolo Mele is a curator, cultural and digital project manager. From 2013-2015, Mele was Visiting Researcher at the New School for Public Engagement in New York City.
Mele is the founder and director of the arts organization Ramdom  located in the heel of Italy's Apulia region (Gagliano del Capo, LE). RAMDOM promotes creative and innovative practices in the field of culture and art with initiatives such as "DEFAULT 15: INVESTIGATION ON THE EXTREME LAND."  Held in July 2015, this 10 day workshop and residency program brought together artists, curators, cultural producers, transnational partners and local audiences to review policies, and come up with sustainable ideas and practices.
Now in its 3rd edition, the Default model develops site-specific residencies within former industrial sites and exhibitions on the theme of "Investigations on the extreme land".
Mele collaborates frequently with a wide range of international organizations such as the New Art Exchange (Nottingham, UK), Fondazione Veronesi (Italy), Fondazione Chivasso (Italy) and World Bank (Washington, USA). From 2008 to 2012 he worked as project manager for the Biennial of Young Artists from Europe and Mediterranean (Bjcem)
Recent curatorial projects include: 2015, Extreme Land, Lastation, Gagliano del Capo (Italy) ; 2014, Extreme Land, ArtVerona, Independents Exhibition, Verona (Italy); 2013, Ye Shanghai by Roberto Paci Dalò, Performance, Lecce (Italy); 2011, Who Draws The Line? By Devrim Kadirbeyogly, Exhibition, Lecce (Italy).
SUPPORT: Paolo Mele's curatorial residency is supported by Ramdom.