2015 | NYC | Artist
Ofri Cnaani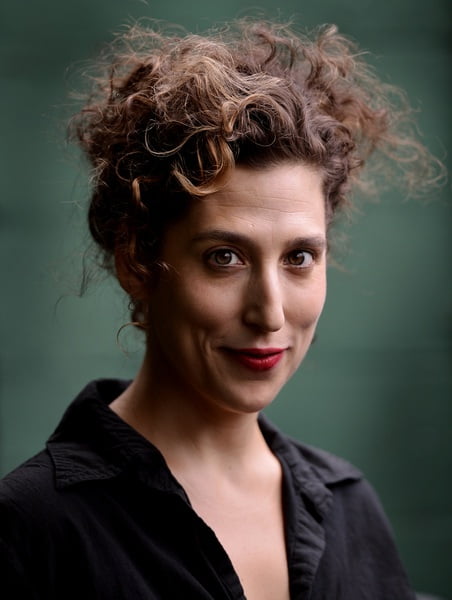 Artist : Ofri Cnaani
Dates of residency: October- November 2014, April 2015
Born: 1975
Hometown: Kibbutz Cabri, Israel
Lives and works: Brooklyn, NY
URL: http://www.ofricnaani.com
Education: BFA - Hamidrasha School of Art, Israel; MFA – Hunter College, NYC
BIO/ STATEMENT:
My work often starts with a specific archive or collection and develops into a time-based piece that engages directly with architectural or urban space. I'm interested in forms of spatial narratives and reenactment of classic texts and canonical artifacts within a physical space, hoping to activate my audience and welcome their own readings by walking the space and interpreting it.  Through hundreds of lectures, art walks and conversations I conducted as visual artist and educator  (art professor, gallery-walk guide), I have developed a sensibility to the way histories are told, information is communicated, and the kind of stories the general audience respond to when getting to know the art scene past and present.
Looking at different modes of spatial performativity, I became interested in guided walks as an art form. I'm currently developing several guided walks /performances; mobile apps for self-guided tours, as well as social interventions that will engage museum staff directly with the general audience. I often use specific technologies (both defunct and current) of both education and entertainment to examine the role of technology in presenting research, mediate historical preconceptions, or support
pedagogical model and museum displays strategies.
These themes are expressed through a wide range of practices, including live-cinema performances, walks and lectures, large-scale video projections, drawing and printmaking.
GALLERIES:  Galleria Marie-Laure Fleisch, Rome; Andrea Meislin, NYC
SELECT PERMANENT COLLECTIONS:  Israel Museum, Jerusalem; Haifa museum, Israel; The Panza Collection, Italy.