2014 | NYC | Curator
Nicole Burisch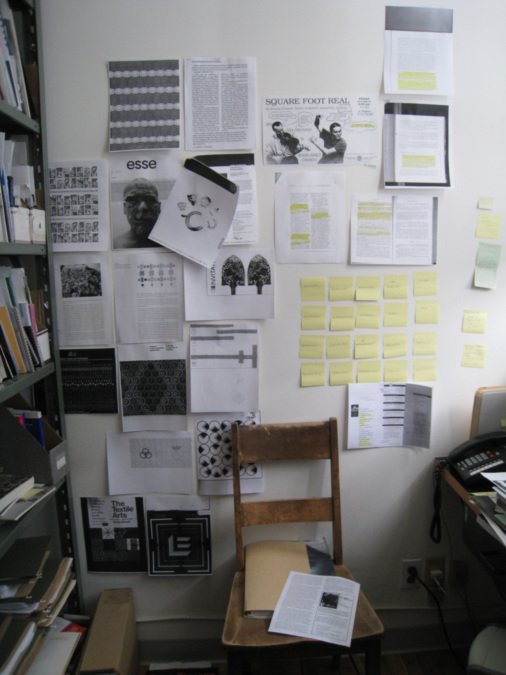 nburisch_skillshare_promo2
Artist: Nicole Burisch
Dates of Residency: May
Born: 1980
Hometown: Edmonton, AB, Canada
Lives and Works: Montreal, QC, Canada
URL: http://nicoleburisch.com/
Education: MA Art History, Concordia University, Montreal, QC, Canada 2011 ; BFA Ceramics, Alberta College of Art and Design, Calgary, AB Canada 2004
BIO/STATEMENT:
Nicole Burisch is a curator, critic, artist, and cultural worker. Through various independent and collaborative projects, her work has focused on contemporary craft and craft theory. She has researched, published, exhibited, and lectured on this topic in Canada and internationally.
Her research (with Anthea Black) into curatorial strategies for politically engaged craft practices is included in milestone publications The Craft Reader (Berg) and Extra/ordinary: Craft and Contemporary Art (Duke University Press). Her writing on contemporary art, craft, and performance has most recently been published by FUSE Magazine, Stride Gallery, the Richmond Art Gallery and in the Cahiers métiers d'art :: Craft Journal.
Recent projects include: participating in the exhibition In the "Making" at the Illingworth Kerr Gallery in Calgary (2014) as a visiting researcher/animator, co-presenting with Anthea Black. Bursich is developing new research on craftwashing and the politics of craft at the Victoria & Albert Museum in London (2013). She is also launching the curatorial/publication project Hay in a Haystack at Artexte in Montreal (where she was 2012-13 researcher in residence).
Burisch is one-third of the Ladies Invitational Deadbeat Society, a loosely knit group of purposefully lazy womenfolk whose activities make visible and politicize women's roles in the (arts) economy through tactical laziness, crafty collaboration, and over-performance.
Burisch has remained actively involved in artist-run culture, and currently works as Administrative Coordinator at Centre Skol, an artist-run centre in Montreal. Previously, she worked as the Director of Calgary's Mountain Standard Time Performative Art Festival (2007-2009), and was the co-founder/editor of the Shotgun-Review.ca, an arts review website. Her newest research investigates the circumstances, evolution, failures, and possible closures of artist-run centres.
SUPPORT: Nicole Burisch's residency is supported by Centre Clark and the Conseil des Arts de Montreal (CAM).