2015 | NYC | Artist
Nicolas Lafon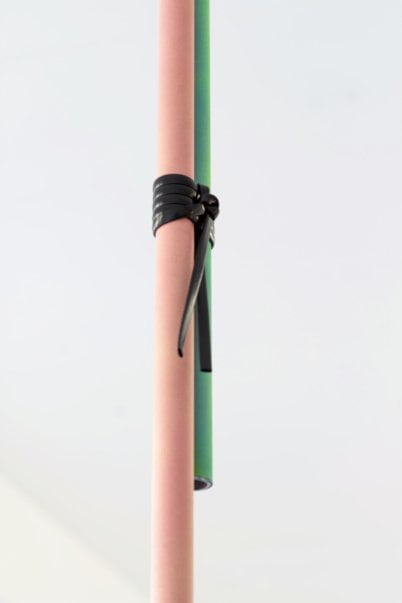 nicolas lafon 01
Cum et Catena (detail) 2014, Nicolas Lafon and Colombe Marcasiano.
Artist name: Nicolas Lafon
Dates of residency: May
Born: 03-24-1981
Hometown: Pessac
Lives and works: Paris
URL: http://nicolaslafon.free.fr/
Education:
MFA, Art School of Arts, Clermont-Ferrand, France, 2006
BFA, Art School of Arts, Clermont-Ferrand, France, 2003
BIO/ STATEMENT:
"Nicolas Lafon is interested in the ways of appearance and deletion of the artwork. That moment when art appears is the special moment when the process of associative thoughts connect the everyday and the commonplace to the esoteric and the fictional. The interpretation of his artistic proposals often concise and efficient, yet remain open, running through formal analogies and successive quotations, productions allow different reading levels.
This situation produces a form of hesitation between engagement and stepping down, but that manages a wavering feeling in the understanding of the work, a way to open, a new way of seeing."
- Elsa Delage
Recent exhibitions include : CUM ET CATENA, (with Colombe Marcasiano, as part of SPIN-OFF, a project run by Jagna Ciuchta), Glassbox, Paris / BACKDOORS, École nationale supérieure d'art de Paris-Cergy (ENSAPC), Cergy / 2013 Jeune Création 2013, Jeune Création, le 104, Paris / ...
SUPPORT: Nicolas Lafon's residency is supported by Artistes en residence realized in partnership with the Communauté d'agglomération de Clermont-Ferrand with funding from DRAC Auvergne, Région Auvergne, Conseil général du Puy de Dôme, the City of  Clermont-Ferrand and E.S.A.C.M.