2015 | NYC | Curator
Nazli Gürlek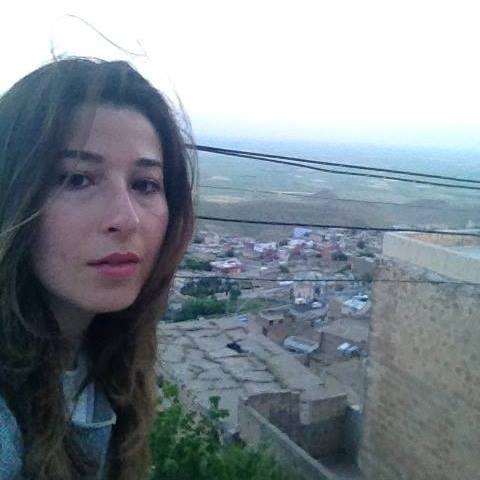 13359_10155573179430464_4555690114861686994_n
Curator name: Nazli Gürlek
Dates of residency: July
Born: 1981
Hometown: Istanbul
Lives and works: Istanbul
URL: nazligurlek.com
Education: MFA Curating, Golsmith College, London; BA Painting, State Academy of Fine Arts, Florence
BIO/ STATEMENT:
Nazli Gürlek is an independent curator and writer based in Istanbul. She is currently working as the Guest Curator of the Collection at Borusan Contemporary in Istanbul, where throughout 2014-15 she is curating "Common Ground: Earth, Water, Air - Selections from the Borusan Contemporary Art Collection", a series of exhibitions that brings together works from the collection that share a concern with the concepts of three "commons" including earth, water and air.
In 2013 Nazli conducted research on the Polish art scene as a curator-in-residence at the CCA Ujazdowski Castle in Warsaw, resulting in "Excuse My Dust", a two-day public program in October 2014 problematizing the matter of "display" in contemporary art's current interest in history. In 2011, she curated the 35th year anniversary program of exhibitions, talks and performances at Maçka Sanat Galerisi in Istanbul, a pioneering gallery founded in 1976 with the aim of providing space and support to the radical tendencies in the art of their time. At Maçka she looked among others at the most actual production and commissioned works by a young generation of conceptually-oriented artists including Bengü Karaduman, Burak Arıkan, Volkan Aslan, Alp Klanten, Elmas Deniz, and İz Öztat. In 2008-2009 she worked as Assistant Curator of the Pavilion of Turkey at the 53rd Venice Biennale.
Nazli's writings appear in Frieze, Flash Art International and The Exhibitionist. She is the author of 'Sarkis and When Attitudes Become Form', the book of an oral history project published by SALT Istanbul (2013), and the editor of the first major monograph on İnci Eviner(Revolver & Gallery Nev, 2011).