2022 | NYC | Artist
Nadra Jacob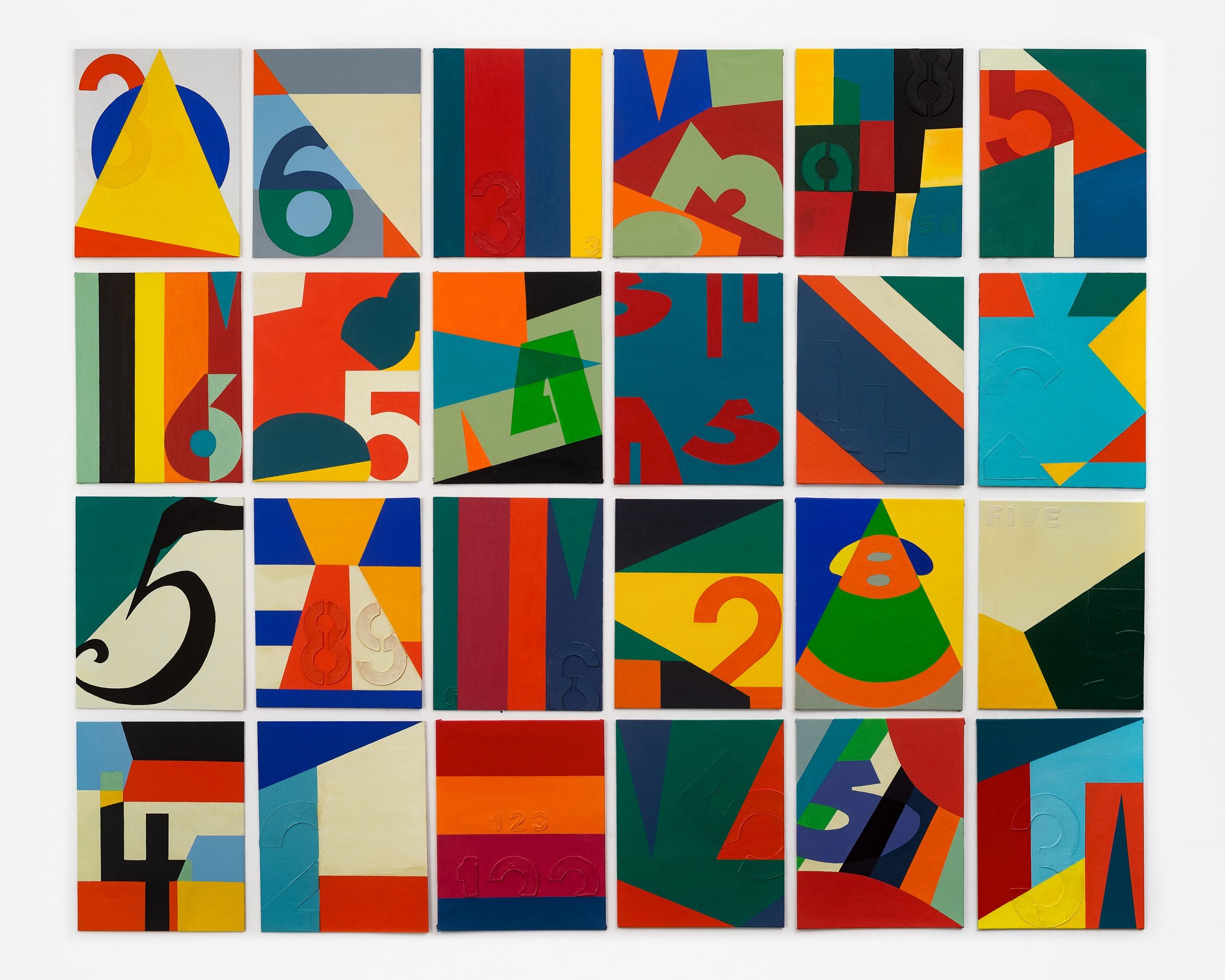 Nadra Jacob, Matrix, Polyptych (24 pieces), oil paintings on canvas cardboard, 105 x 130 x 0.1 cm, 2021.
Artist Name: Nadra Jacob
Residency Dates: February – April 2022
Hometown: Santiago, Chile
Lives & Works: Santiago, Chile
URL: https://nadrajacob.com / Instagram / Facebook / Twitter
Education:
2020-2021 | Production and analysis of work, Taller Dardo, Santiago, Chile
2020 | Art Marketing Course, Sotheby's Institute by Francesca Bellini Joseph
2006 | Diploma in Art Studies, General Mention at the Pontifical Catholic University of Chile
2007 | Advanced human figure drawing course II, Pontifical Catholic University of Chile
Gallery:
Gabriel Fine Arts gallery (London)
MSB Art Curators (France)
Amsterdam Whitney Gallery (NYC)
Bio/Statement:
Based in Santiago, Chile, Nadra Jacob grew up in a family company engaged in textile which had an impact on her artistic practice, fostering a distinct taste in her aesthetics, designs and color choices. Whereas Jacob specializes in painting, she is always experimenting different mediums including Chinese ink and pastel, and more recently integrating encaustic and cyanotype in her work. Rendered in oil, paper and embroidery, these compositions move between abstraction and figuration. Their layered imagery is expressive of Jacob's life long interest in the power of numbers as a foundation of everything that exists in the Universe, and an incessant quest for experimentation.
Represented by Gabriel Fine Arts gallery (London) and the virtual platform MSB Art Curators, she has participated in various group exhibitions and art fairs internationally. In 2022, her works where exhibited at the Amsterdam Whitney Gallery in Chelsea, New York.