2018 | NYC | Artist
Nadežda Kirćanski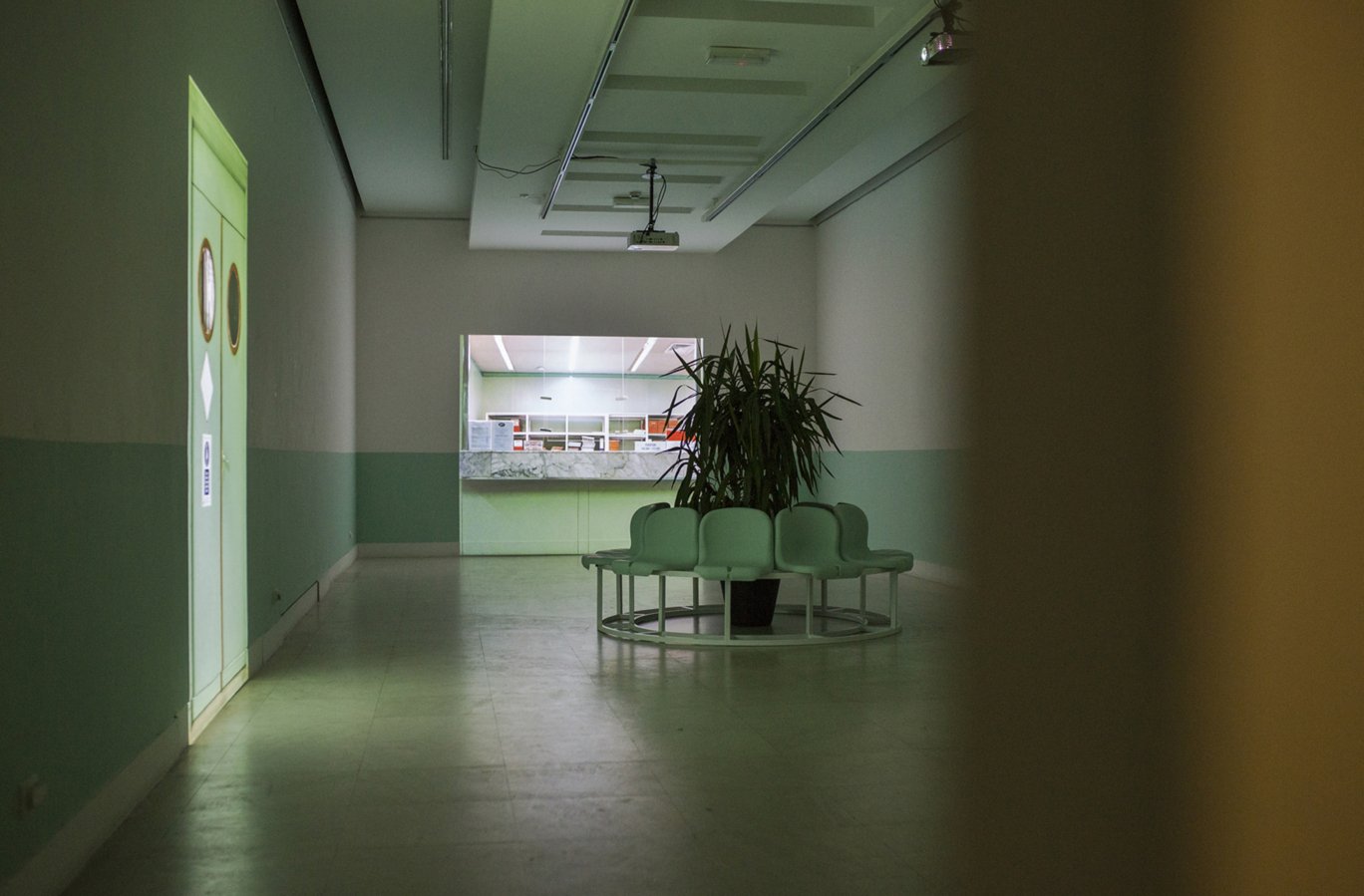 nista spec 1.0 / not much 1.0, 2018. site-specific ambient installation
Bio / Statement:
Awarded the 2018 Dimitrije Bašičević Mangelos / Young Visual Artists Award  for emerging visual artists in Serbia, Nadežda Kirćanski's practice employs a range of media, including drawing, objects, performance, and site-sensitive installations. Kirćanski examines the collision of socio-political realities and contemporary language of Serbian youth, unfolding its unacknowledged emotional, physical, and intellectual labor. Using a vernacular of contemporary art Kirćanski focuses on the political mechanisms that shape our notions of public, private and virtual space revealing a syndrome of the generation stuck between post-socialist past and neoliberal dystopic future.
This is exemplified by the awarded project nista spec 1.0 (nothing much 1.0), an immersive installation organized as a hospital waiting room where Kirćanski focuses on the critical existential issues that the youth has to face while being shaped into a (dis)functional economic subject. Tackling the normalization of institutional malfunctioning, she amplifies the suspension and the absurdity of perpetual waiting for systemic care, youth's anxieties triggered by impossible societal expectations of 'normalcy' emerging from inability to cope with the collapsing governing system. Identification, archiving and binding of contradictions Kirćanski finds in everyday life are the main methodology she uses in order to examine the mechanisms that produce the logical slips that enable us to reshape this dystopic reality. In Kirćanski's work the incident of collision is a vital precondition for a change.
Support: Nadežda Kirćanski's residency is made possible with support from the Trust for Mutual Understanding.