2016 | NYC | Artist
Miri Chais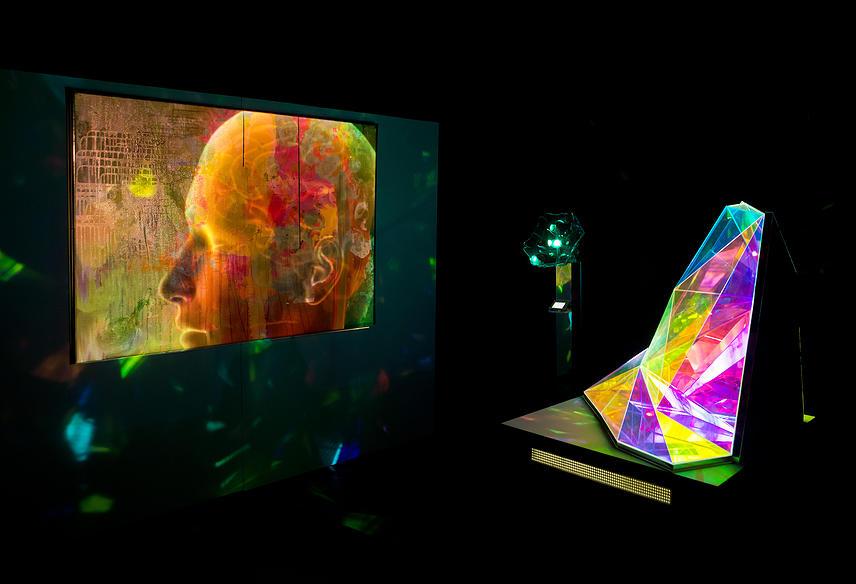 Artist Name: Miri Chais
Dates of Residency: May - July
Born: 1966
Hometown: Herzelia
Lives and Works: Los Angeles, California
URL: http://www.mirichais.com
Education: 1997 - 2001 Hamidrasha College of Art, Beit Berl - Kfar Saba, Israel
BIO/STATEMENT:
Miri Chais' work deals with the pervasive influence of technology and the rapidly approaching possibility of limitless immortality of the human consciousness. Chais works with sculpture, video, photographic prints and paintings which, in combination create a new media of "augmented reality." Using existing materials -- found footage, software common among architects, MRI scans found online and medical commercials -- Chais describes her practice as post-Internet work that adopts a thematic blend of symbols and icons, both ancient and modern, that are then mediated and projected through the lens of a contemporary, technology-driven mass media. Built of Plexiglas and other materials, along with elements of light and sound, the work offers a multi-sensory experience that is at once sculpture and installation.
Chais has developed several institutional commissions which include the Design Museum; Children's Museum in Holon, and Beit Mani in Tel Aviv. Her solo exhibitions at the Fisher Museum of Art on the University of Southern California campus and the Shulamit Gallery received reviews from The Huffington Post, KCET, Glasstire, Art Blitz LA, and the Jewish Journal.
Recent exhibitions include: In 2015, "7,567 MI", an official tandem exhibition of Jerusalem Biennale, in partnership with the university of southern california Hillel Foundation (USC Hillel, Los Angeles, CA, September 14 - December 31, 2015
GALLERY: Shulamit Nazarian Gallery, Los Angeles
SELECT PERMANENT COLLECTIONS:
Janco-Dada Museum, Ein Hod, Israel
Design Museum, Holon Israel
USC Fisher Museum, Los Angeles
Private collections in Paris, Tokyo, Munich, Milan, San Francisco, New York, Los Angeles, Miami, Tel Aviv and Jerusalem
SUPPORT: Miri Chais' 3-month residency at RU is made possible with support from Y & S Nazarian Family Foundation.