2021 | NYC | Artist
Michelle Burdine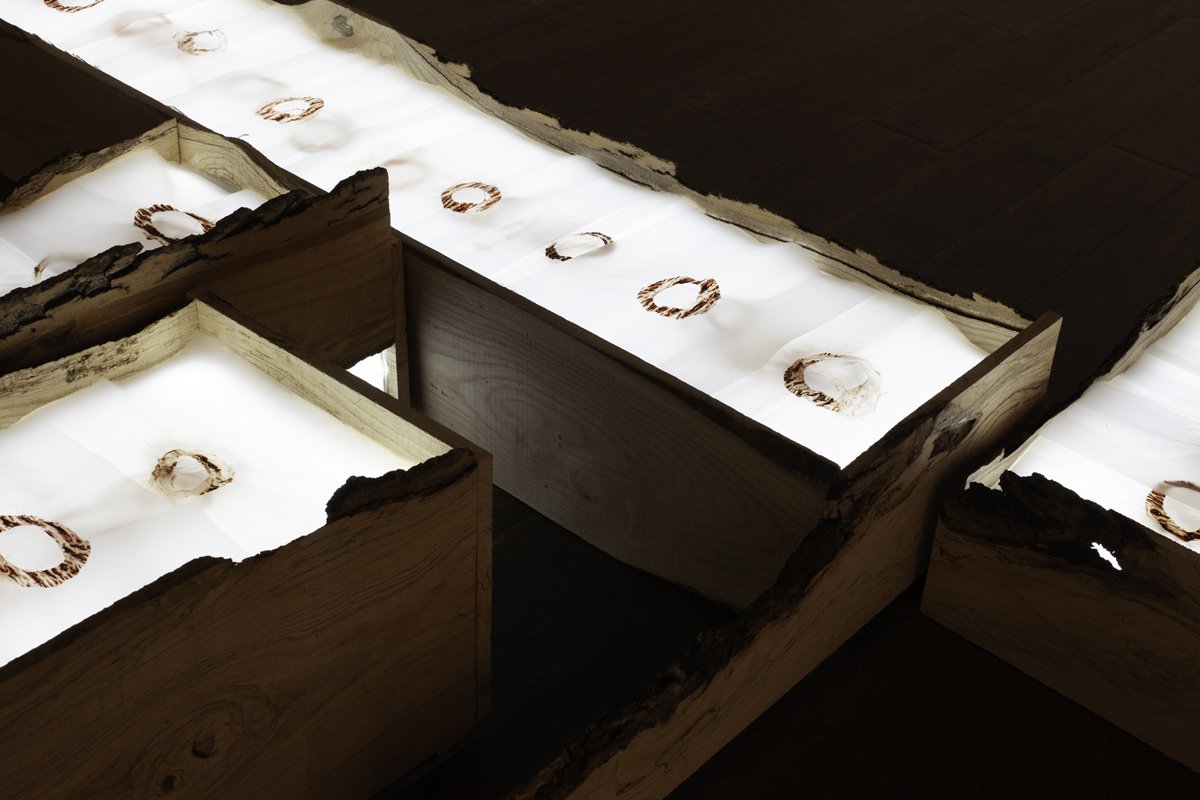 Collected II (detail)
Artist Name: Michelle Burdine
Residency Dates: May - July 2021
Born: 1974
Hometown: Mt. Vernon Ohio, USA
Lives & Works: Murray, Kentucky
URL: http://michelleburdine.com
Education: Ohio Institute of Photography, Antioch University McGregor, Wright State University, Ohio State University
Bio/Statement:
Michelle Burdine is an American artist and educator living and working in Murray KY. Burdine uses cameraless, silver, and digital photographic processes in combination with with collected familial materials and her own menses to create multi-media installations. Her expanded photographic practice explores the relationship between social systems, female identity, and the human body. Burdine has been teaching photography at the post-secondary level since 2007. Her current work investigates time and loss through childlessness, the aging body, and death.
Burdine's work has been exhibited in group and solo exhibitions for over fifteen years. In 2020, Burdine was the recipient of three solo shows: Living Loss, at the Upper Eagle Gallery in Murray KY; And Time Passed at the Meadows Museum of Art at Centenary College of Louisiana in Shreveport LA, and No Fixed Center at the University Art Gallery in Terre Haute IN.
This summer Burdine will continue assembling a body of work which makes visible the relationship between the social pressures surrounding the female body—a body assumed capable of giving birth—within larger social structures such as environmental policy, educational systems, and family. She was awarded a 2020 Artist Application Grant from the Kentucky Women's Foundation in support of this project.
Burdine holds a Master of Fine Arts in Studio Art with an emphasis in photography (2019) from The Ohio State University and a Master of Humanities from Wright State University (2013). She is currently the Visiting Assistant Professor of Photography at Centre College in Danville KY.
Support: Michelle Burdine's residency is made possible with support from the Great Meadows Foundation, Louisville KY.