2018 | NYC | Artist
MICHEL PEREZ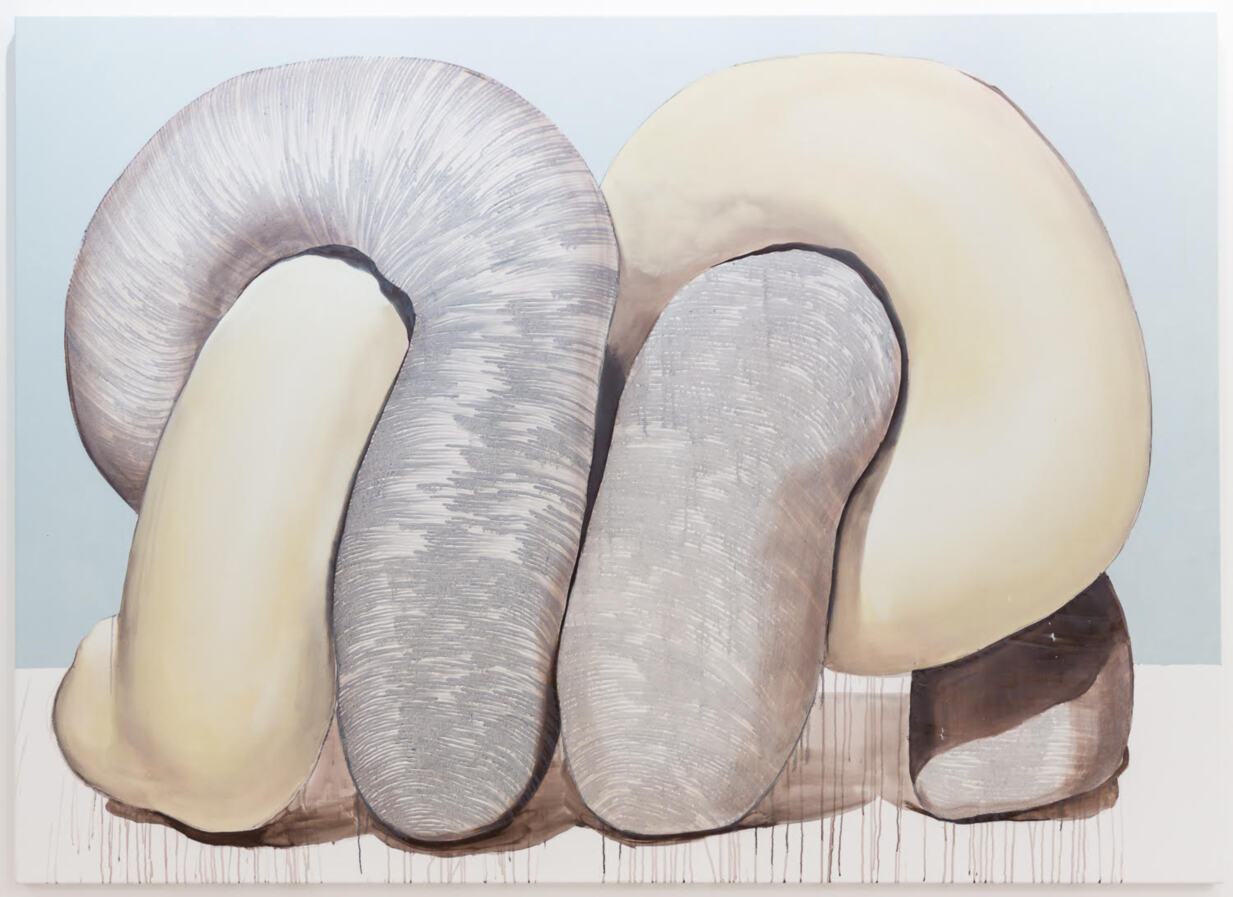 NUDO, 2017. Oil-canvas. 250x200cm
Bio / Statement:
Michel Pérez Pollo's abstract-figurative works give him a unique position in his generation, and among artists in Cuba as a whole. As a painter, his concern is to avoid faithful accuracy in favor of a universal expression. His models are generally figures and shapes made of modeling clay, which he greatly enlarges and exaggerates when painting them. His particular style of painting is bold, often lavish in his application of the fluid paint, and therefore reminiscent of revolutionary murals, depictions imbued with messages. He focuses on the superordinate, the human-personal, so that his paintings seem like expressions of a new humanism, especially wherever there is the talk of a "tropical depression" – an actual meteorological term for a weather situation in the Caribbean that is dismal, grave, densely cloudy and dark.
"About painting, I am interested in the ambiguity that surrounds the medium itself. My work, with the exception of the last paintings, has basically consisted in realistic painting (from a model), but the final result is ambiguous, more close to the metaphysical, and a proposal for contradiction about what we see".
Represented by Galerie Mai 36, Michel Pérez Pollo's work is exhibited internationally. Recent exhibitions include : 2018: Positivo con positivo. Galería Servando, La Habana, Cuba. 2017: Art x Cuba – Contemporary Perspectives since 1989; Ludwig Forum für Internationale Kunst, Aachen. Germany. (Group) Kuba Art Now, Singer Laren Museum, The Nederland. (Group). Uqbar-Mai 36 Galerie, Zurich. Suiza. (solo). 2016: Siete días de suerte. Siegfried Contemporary, Londres (solo); 2015: Between. Union Nacional de Arquitectos de Cuba. La Habana, Cuba. 2014: Obra reciente. Mai 36 Galerie, Zúrich (solo); Para quebrar los muros. Museo Nacional de Bellas Artes, La Habana(Group) ; Agua salada. Centro Hispanoamericano de Cultura, La Habana (Group). 2013: Painting of all excuses (con Raúl Cordero). Central Track, Dallas; On Painting. Centro Atlántico de ArteModerno(CAAM), Gran Canaria (group). 2012: IB6621. Mai 36 Galerie, Zúrich(group); Heavy & Happy Painters. Oncena Bienal de La Habana, LaHabana (group). 2011: Spielend verstegen. Galerie Knoerle & Baettig, Winterthur (solo); Junge Szene Kuba. Pasinger Fabrik, Munich. (group);Torbellino. Galeria Habana, La Habana (group). 2010: Prometo ser breve. Galería Servando, La Habana (solo); Bomba. Centro de Arte Contemporaneo Wifredo Lam, La Habana (group); Cierra Los Ojos, abre la boca. Centro de Arte Tomás y Valiente, Madrid (solo); Aburrido del chocolate. Raymaluz Art Gallery, Madrid (solo). 2008: Isla in Continente. Galería Nacional de Arte Fundarte, Tegucigalpa, Honduras. (group); Bla, bla, bla. Galería Servando, La Habana (group). Inventario. Fundación Ludwig, La Habana. Cuba.
See article by Julia Cooke here.
Galleries:
Mai 36 galerie, Zurich


Select Permanent Collections: Museo Nacional de Bellas Artes, La Habana
Support: MICHEL PEREZ's residency is made possible with support from The Rockefeller Brothers Fund and Cuban Artists Fund.