2015 | NYC | Curator
Mette Kjærgaard Præst & Mette Woller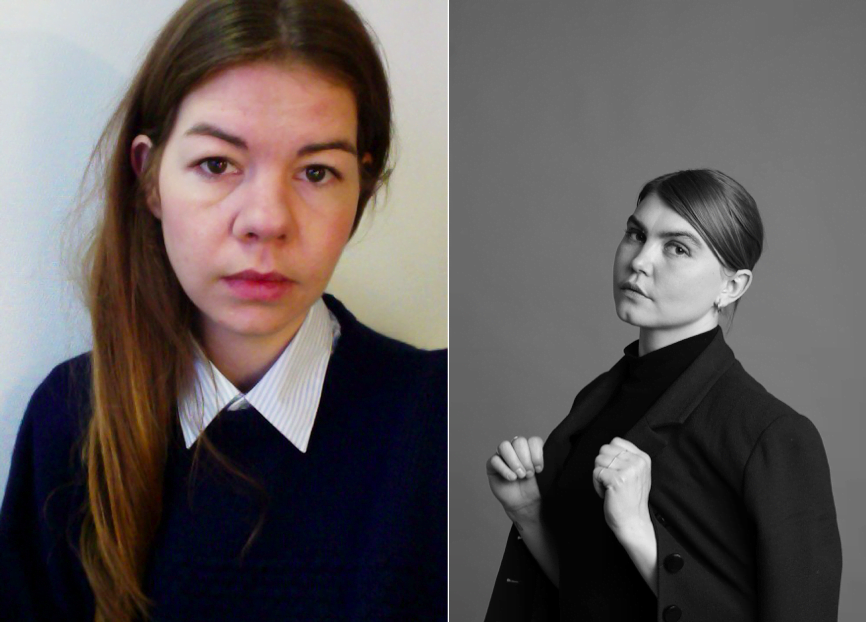 Screen Shot 2015-08-19 at 3.45.11 PM
Curators name: Mette Kjærgaard Præst & Mette Woller
Dates of residency: Sept –Nov
Born: 1982 and 1983
Hometown: Holbæk and Køge, Denmark
Live and work: London, UK and Copenhagen, DK
URL: https://www.facebook.com/profile.php?id=532916139 /
https://www.facebook.com/profile.php?id=903075149
Education: MA, Royal College of Art, 2012, London, UK/ MA, University of Copenhagen, History of Art - Curating and Cultural Heritage, 2013 Copenhagen, DK
BIO/STATEMENT
Mette Kjærgaard Præst and Mette Woller both work as independent curators and have established a curatorial collaboration and ongoing project based on the overall theme of love. The research focuses on different aspects of the phenomena: from narcissism and object sexuality to cults and group dynamics. The first chapter of the project took shape as notes on flirtation with the exhibition Flirting, playing, eating, drinking, talking, laughing at the London gallery Kunstraum in 2014.
Mette Kjærgaard Præst's practice is informed by an ongoing interest in production as process, and an ongoing interest in artistic strategies and practices that reimaging or dislocates social and political systems. Kjærgaard Præst is a curator at PSY London. Recent projects include: Visual art festival Acting Out, Nottingham (2015); a year long public programme Morphologies, Kunstraum, London; Curating, Conversations – a curatorial summer school at Royal College of Art, London; Dizziness of freedom, Anxiety Art Festival London (all 2014); Party for Freedom by Oreet Ashery with Artangel, London (2013) and CCA graduating exhibition Ritual without Myth, RCA, London (2012).
Mette Woller's practice revolves around exhibition design as an aesthetic medium and as ideological form. Woller is interested in curating as a laboratory platform that re-think the curatorial field in relation to range of media and incorporation of other fields. For two years Mette Woller has worked on a long-term research-project about Hip Hop within contemporary art. Recent projects include: 5 Dimension, 6 Senses, TRUST, Copenhagen Art Festival, Copenhagen; To present reality while avoiding total illusion, The Royal Cast Collection, Copenhagen; TUPAC AND METTE WOLLER LIVE FROM VENICE, TOVES Gallery, General Booty of Work, Venice Biennale, Venice; Liquid Swords – An Annotation of Hip Hop and Contemporary Art, Kunstraum, London (all 2015), , MOTION DAZZLE – At the Turn of the River, Grimmuseum, Berlin (2013).
SUPPORT:
Mette Kjærgaard Præst & Mette Woller's 3-months residency is made possible with support from Knud Højgaards Fond and The Danish Arts Foundation