2022 | NYC | Artist
Meret Wasser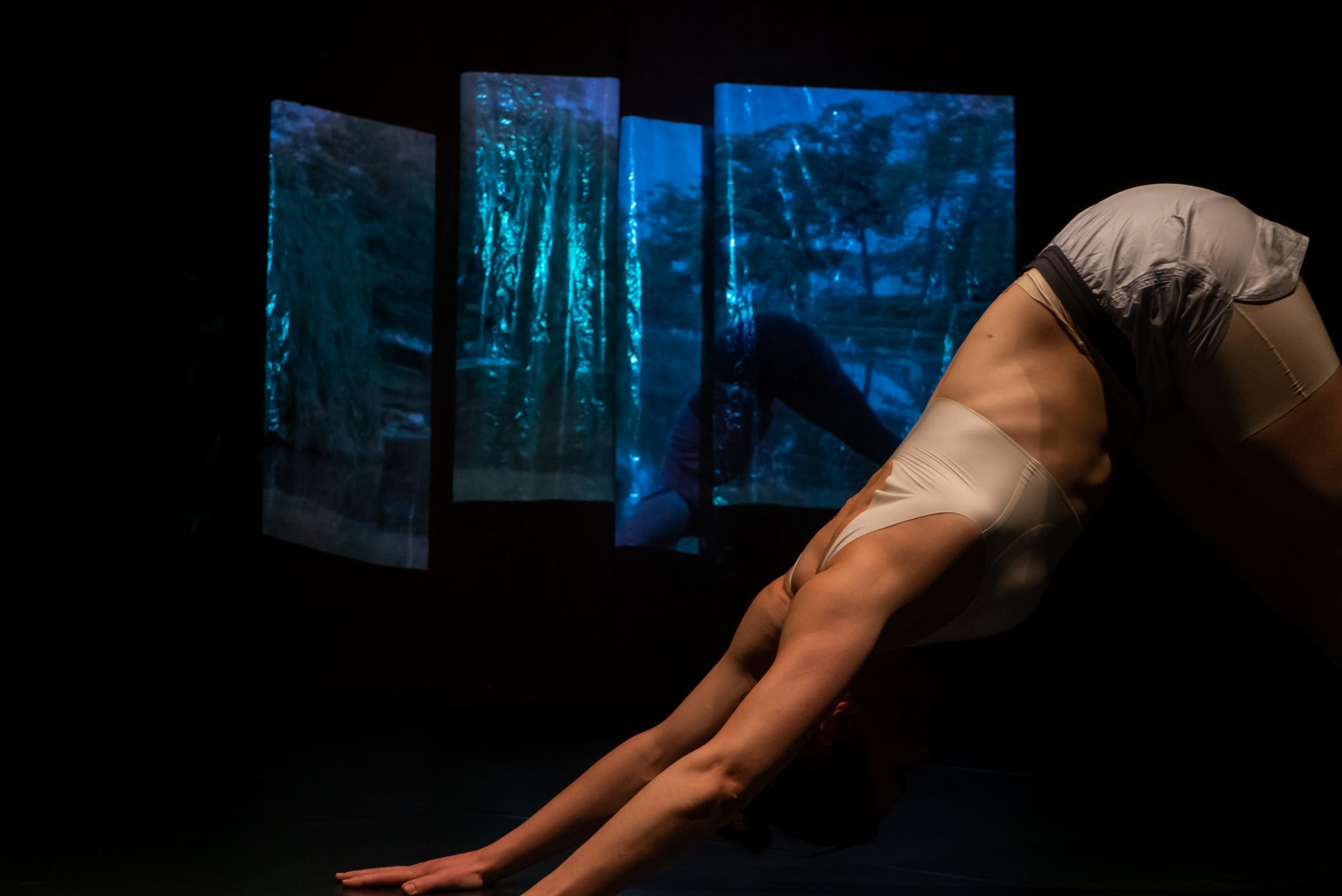 Meret Wasser in body in body out, Biel 2019. Credits: dersu.ch
Artist Name: Meret Wasser
Residency Dates: February - April 2022
Born: 1987
Hometown: Berne, Switzerland
Lives & Works: Berne, Switzerland
URL: https://www.rapilento.com
Education:
Bachelor in Music and Movement / Dance at the Academy of Arts Berne, Switzerland
Interdisciplinary Master in Performance and Dance Science at the Academy of Arts Berne and the University of Berne, Switzerland
Bio/Statement:
Meret Wasser is a freelance dancer, choreographer, and dramaturge who is active in various projects mainly in Switzerland. As a dancer, she has participated in numerous stage productions, such as déplace-toi which was touring in Switzerland and Germany, King Arthur at the Stadttheater Biel-Solothurn, and L'Europe sauvage directed by Joachim Schlömer.
In 2019 she premiered with her first solo piece body in body out, which deals with corporeality and questions the value of the body in the present time.
Recently, Wasser choreographed the piece flow which is designed for four breakdancers and deals with the transience of flow condition. In addition, she was doing dramaturgy for the piece mitéra dyo danced by forty-seven women between six and seventy-two years of age which was honored with the Trudy-Schlatter-Preis 2020/2021.
In 2019, Meret co-founded the dance collective Rapilento together with the artist Ilona Siwek. The collective is a production base for the two permanent members, Siwek and Wasser, and their projects that invite dancers, musicians, and guests from other art fields to collaborate. The various projects range from short pieces to full-length productions, as well as pieces for kids and teens.
Additionally, Meret passionately works as both a dance and music teacher and is interested in artistic scientific research.
Support: Meret Wasser's residency is made possible with support from Canton of Berne Office of Culture / Cultural Promotion.