2021 | NYC | Artist
Melanie Windl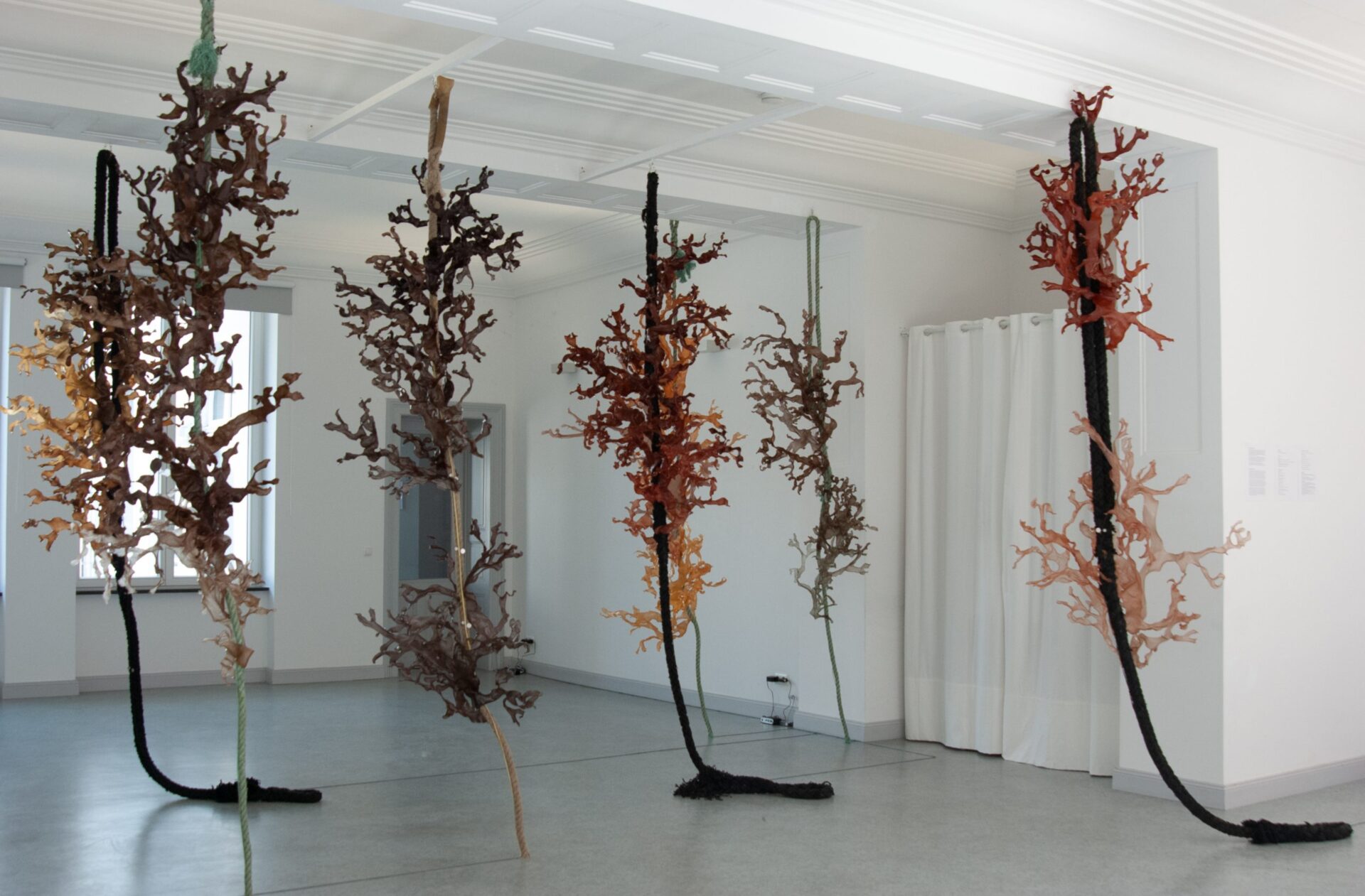 Biopolymeer, 2021, interactive installation for 7 biopolymer objects on ship-line, 112 miniature speakers, 4 interactive and 3 static audio-channels.
Artist Name: Melanie Windl
Residency dates: September 2021 – February 2022
Born: 1973
Hometown: Schwandorf, Bavaria, Germany
Lives and Works: Saarbruecken, Germany
URL: https://atelier-windl.com/
Education: Hochschule der Bildenden Kuenste Saar, Saarbruecken, Germany; Hochschule
für Musik, Johannes Gutenberg University, Mainz, Germany.
Bio/Statement:
Born in Schwandorf, Bavaria and based in Saarbruecken, Germany, artist Melanie Windl creates site-specific, large-scale installations that incorporate expressions of spatiality with sound, light, interaction, and object. Working at the intersection of analog and digital art, Melanie Windl's projects are equally informed by the investigation of new technologies and materials. The multimodality of her work accumulates in vivid environments with notions of the interrelationship between humans, their artificial surroundings and nature. The correlation of analog and digital materiality in her work creates poetic, dream-like environments that speak to the embodied perception of the audience. For creating her expansive, multisensory projects, the artist draws inspiration from exploring new surroundings and their regional and site-specific characteristics, themes, spaces, and forms.
Windl has collaborated with numerous artist residencies and international art fairs internationally, Artist Association Upper Valais, Switzerland; Schleswig-Holsteinisches Kuenstlerhaus Eckernfoerde, Germany; Kunststation Delden, Netherlands; Biennale for Arts and Technology, Norway; Kunstverein Akku Uster, Switzerland; Lademoen Kunstnerverkstaeder, Norway, Tokyo Experimental Festival, Japan; Arte Artist Association Turku, Finland; Foundation Kuenstlerdorf Schoeppingen, Germany, among others.
Support: Melanie Windl's residency is made possible with support from Foundation Rheinland-Pfalz für Kultur, Germany, and Kuenstlerhaus Schloss Balmoral, Germany.