2020 | NYC | Artist
Maya Gulin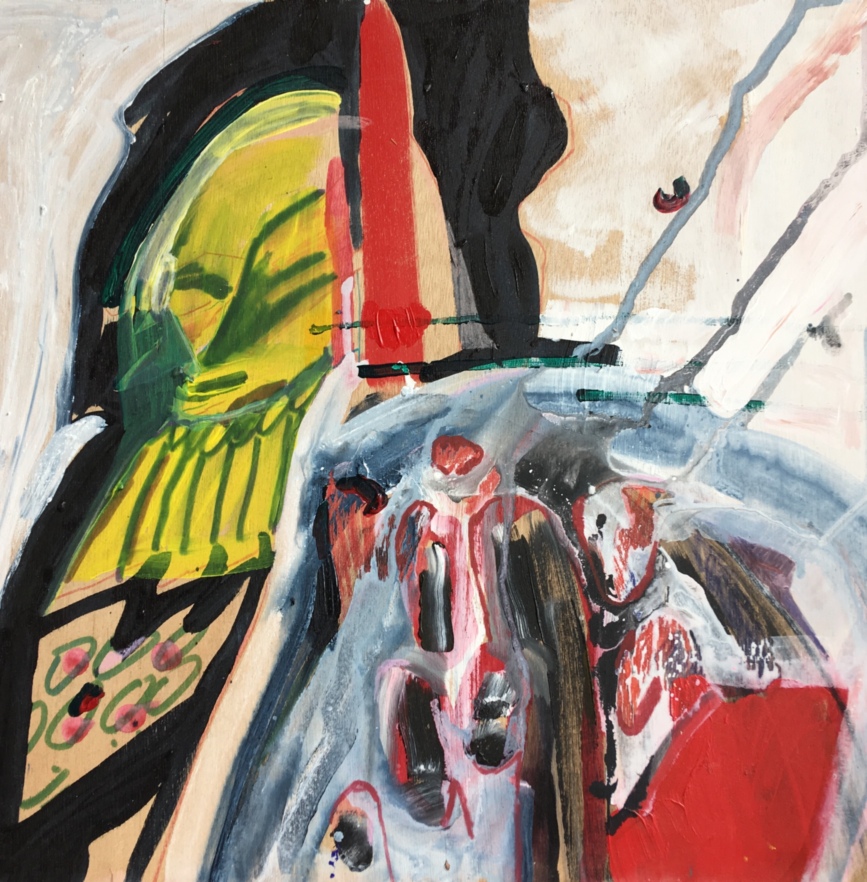 Untitled.
2019
Bio / Statement:
Maya Gulin is a filmmaker, painter and writer who explores the immediacy of decision making within the parameters of time and place. Her film and video works are influenced by montage and the choices expressed through editing. Gulin's painting utilizes the same manipulation of editing through mark making that becomes a sequence and, in turn, forms a picture.
Gulin is interested in how memory attaches itself to language, and how recollections are arranged into new realities that shift how past experiences are perceived. Her work questions how pictorial arrangements invent a scene, and the ways narrative is created through modes of association.
The work of Gulin has been presented in art fairs and in exhibitions in Canada, including at Franc Gallery and Peanuts Gallery in Vancouver, Five AM Gallery in Calgary, and Art Toronto. She graduated from the Film, Video, and Integrated Media program at Emily Carr University of Art and Design in Vancouver, British Columbia. Gulin has also studied stop motion animation at the Academy of Arts, Architecture and Design in Prague, Czech Republic, and completed a research residency at Malaspina Printmakers Society in Vancouver.