2011 | NYC | Artist
Maude Léonard-Contant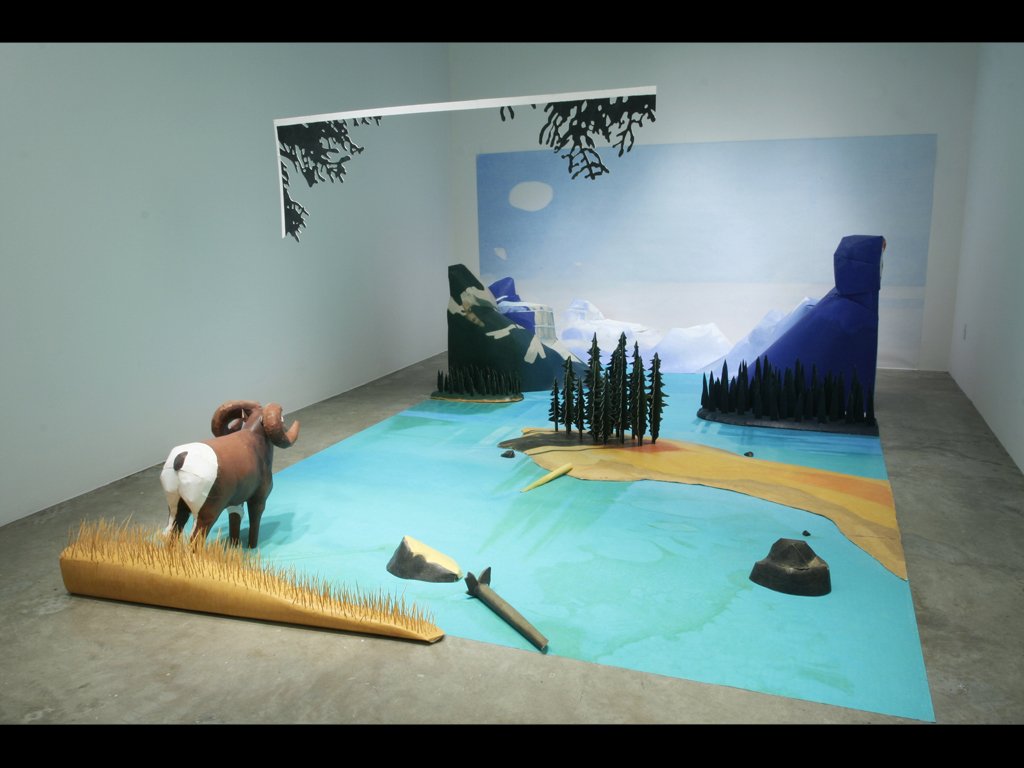 05mlc2008Jaspernationalpark
Jasper National Park, 2008, paper, Prismacolor pencils, styrofoam, 180cm x 730cm x 425cm.
Maude Léonard-Contant lives and works in Montreal, Canada. Her sculptural and installation work questions the difficult relationship we have with the representation of nature, and shows an acute interest for the western neurosis of framing.  She recently fell in love with palm trees. The aftermath of that passion will be presented in process in various locations during the following year: Market Gallery, (Glasgow, UK) Kala art Institute (Berkeley, CA), Stadtgalerie Bern (Switzerland). Léonard-Contant has received grants from the Conseil des arts et lettres du Québec and the Canada Council for the Arts, as well as the Antrev award (Omi international art center) and the Kala art Institute fellowship.  Her work is part of several private collections.
http://maudeleonardcontant.com/
In the fall of 2011, Maude will be a supported artist with Residency Unlimited within the framework of the organization's partnership with Flux Factory.
Maude's residency is made possible with support from Canada Council for the Arts