2018 | NYC | Artist
Matej Knežević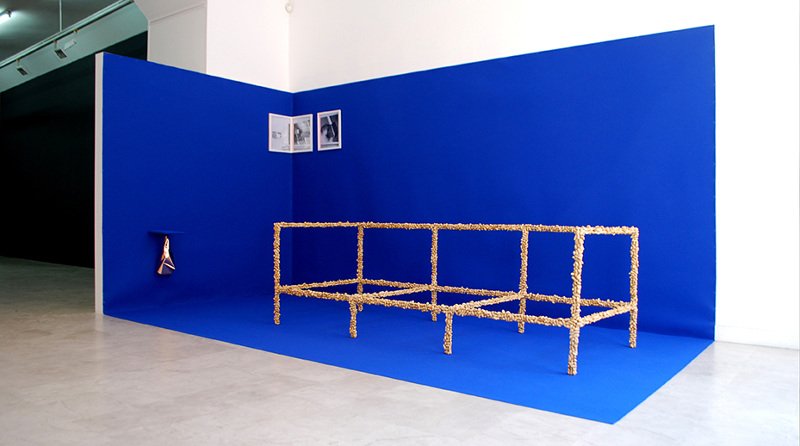 Come in, you do not have to take your shoes off.
2017, instalation, 4x2x2m
Bio / Statement:
In his work, Matej Knežević examines universal particulars present in a daily life experiences, as well as in social and political environment. He describes his working methodology as : (...) "the focus is around conceptual reflection of reality and questioning the position of a young person in post-transitional society. (...) I am occupied by the search for symbols, objects and materials that can be redirected to another context, with an emphasis on personal humor. (...) All of these motivational lines of my artistic imagination are an attempt of finding personal solutions and an aspect of reacting to surrounding stimuli.(...)
Matej Knežević is the winner of the Croatian national Young Visual Artist Award Radoslav Putar 2017. His recent exhibitions include shows at: Museum of Modern and Contemporary Art, Rijeka; City Museum of Slavonski Brod; Museum of Nova Gradiska; VN Gallery, Zagreb; PM Gallery, Croatian Artists Association, Zagreb; Croatia. He is engaged in the work of several cultural non-profit organizations. Alongside his artistic practice he actively works as a medical doctor specialized in urology.
Support: Matej Knežević's residency is made possible with support from Trust for Mutual Understanding.