2020 | NYC | Artist
Mashael Alsaie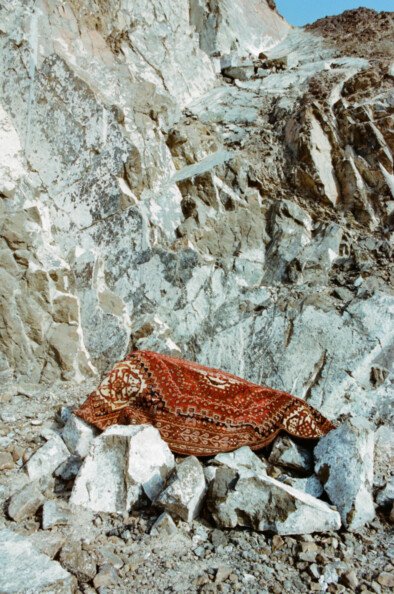 Istiraha.
2018. 35mm Analog Photography.
Bio / Statement:
Mashael Al Saie is a Bahraini photographer and filmmaker based in Bahrain and New York. While pursuing a B.A in Urban Design at U.C Berkeley, she began experimenting with film photography as a medium to unpack the nuances of female Arab experience and spatial politics. Mashael's self-visual essays focus on female-centered narratives that embody coming of age experiences within Arab society. Her artwork often is often presented in an ethereal manner, reflecting the subjective imprint of memory, both personal and collective.
Selected exhibitions include DYNASTY at PS 122 Gallery, New York, NY (2019)​; I am a Woman, presented by shado at Hart's Lane, London, UK (2019); Art Bahrain Across Borders (ABAB), Bahrain Bay, Bahrain (2019); On Photographing Gender, Nature & Nostalgia in Film, Fikra Design Biennale, Sharjah, UAE (2018); Mall of the Emirates (1st Place Photo Competition), Dubai, UAE (2018) Malja Bahrain Group Exhibition in Manama, Bahrain (2018); and The Nest as part of Art Bahrain Across Borders (ABAB), Manama, Bahrain (2017). Mashael is currently pursuing a Masters in Film, Photography, and Arab Feminist Narratives at New York University, NY.
Follow her on Instagram here.
Support: Mashael Alsaie's residency is made possible with support from Art Select, a Bahrain based art advisory dealing in consulting and creating artist platforms, art events, and investor art portfolios.