2019 | NYC | Artist
Maryam Monalisa Gharavi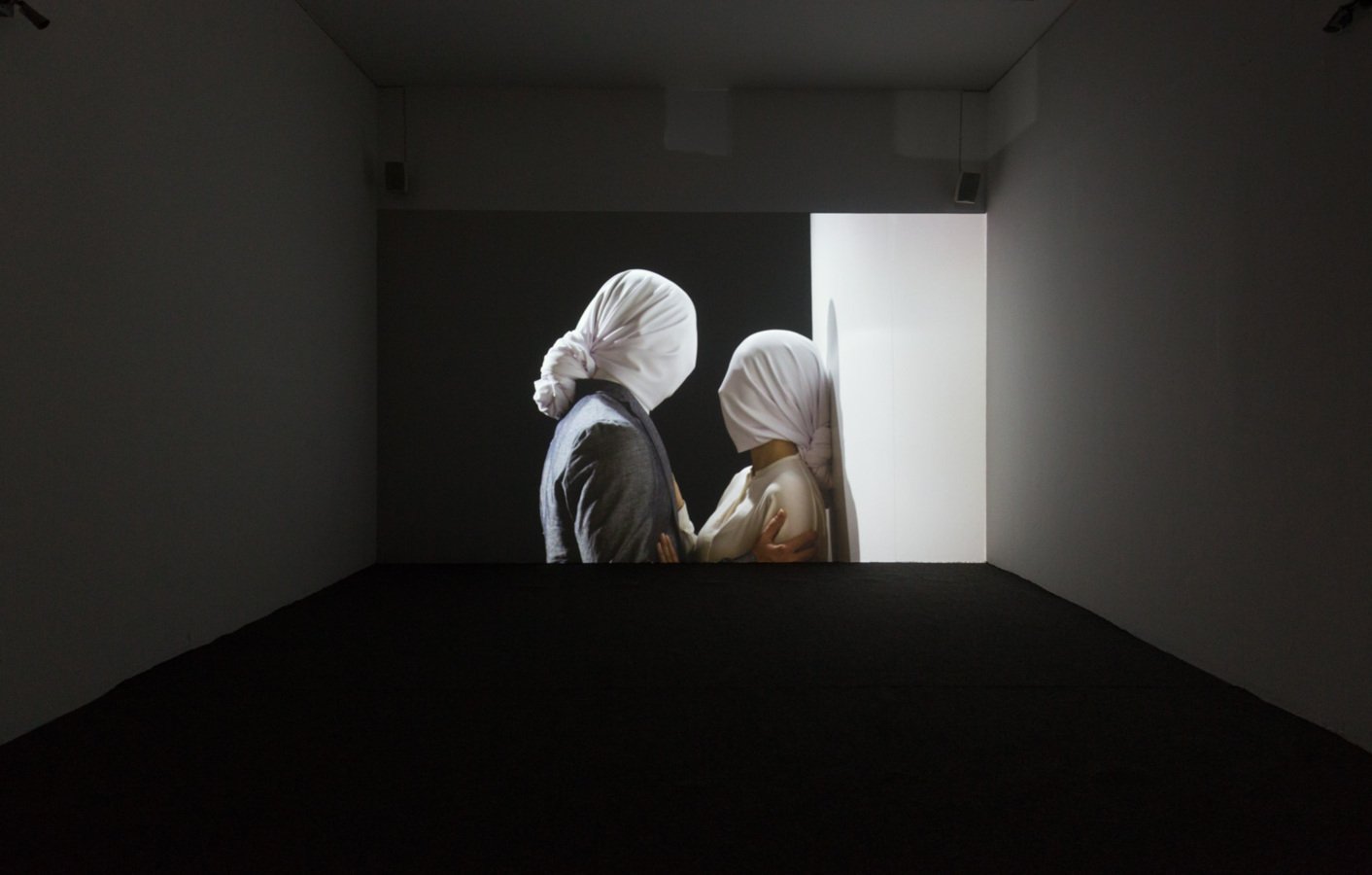 Lovescript, 2017, video installation. Photo credit: Peter Mauney.
Artist Name: Maryam Monalisa Gharavi
Residency Dates: February-April 2019
Born: 1982
Lives & Works: Brooklyn, NY
Education: Bard M.F.A. 2018, Harvard Ph.D. 2013, Harvard A.M. 2008, UC-Berkeley B.A. 2004
Bio / Statement:
Maryam Monalisa Gharavi is an artist, poet, and theorist whose work explores the interplay between aesthetic and political valences in the public domain. Exhibitions, performances, and expanded publications include Nottingham Contemporary, Pioneer Works, Serpentine Cinema, Framer Framed, Townhouse Gallery of Contemporary Art, Museum of Fine Arts Boston, Art Dubai, New Museum, Pacific Film Archive, Sonic Acts, Triple Canopy, Experimental Media and Performing Arts Center, The Poetry Project, Women and Performance, The White Review, Art in America, The Literary Review, Asymptote, among others. She was previously an artist-in-residence at Aftab Committee (Washington, D.C.), Wysing Arts Centre (U.K), Industry Lab (U.S.A.), Delfina Foundation (U.K.), Darat al Funun (Jordan), and Mansion (Lebanon). She completed a Ph.D. in Comparative Literature and Film & Visual Studies at Harvard University and an M.F.A. in Film/Video at Milton Avery Graduate School of the Arts at Bard College, and held a postdoctoral Fulbright and Visiting Professorship at Birzeit University. She was Lecturer in History & Literature at Harvard University from 2012 to 2017, and has served as a visiting studio artist at New York University, Valand Academy, Cambridge School of Art, Anglia Ruskin University, Sandberg Instituut, among others. Book publications include a translation of Waly Salomão's Algaravias: Echo Chamber (Ugly Duckling Presse), nominated for a 2017 PEN Award for Poetry in Translation; The Distancing Effect (BlazeVOX); Apparent Horizon 2 (Bonington Gallery); Alphabet of an Unknown City (Belladonna*); Bio (Inventory Press); and in 2019, Secret Catalan Poem (The Elephants). She was editor at The New Inquiry between 2012 and 2017, and is author of the open text South/South.
Support: Dirt & Debt, RU's first thematic residency program is made possible with support from the New York City Department of Cultural Affairs in partnership with the City Council.