2019 | NYC | Artist
Martin Penev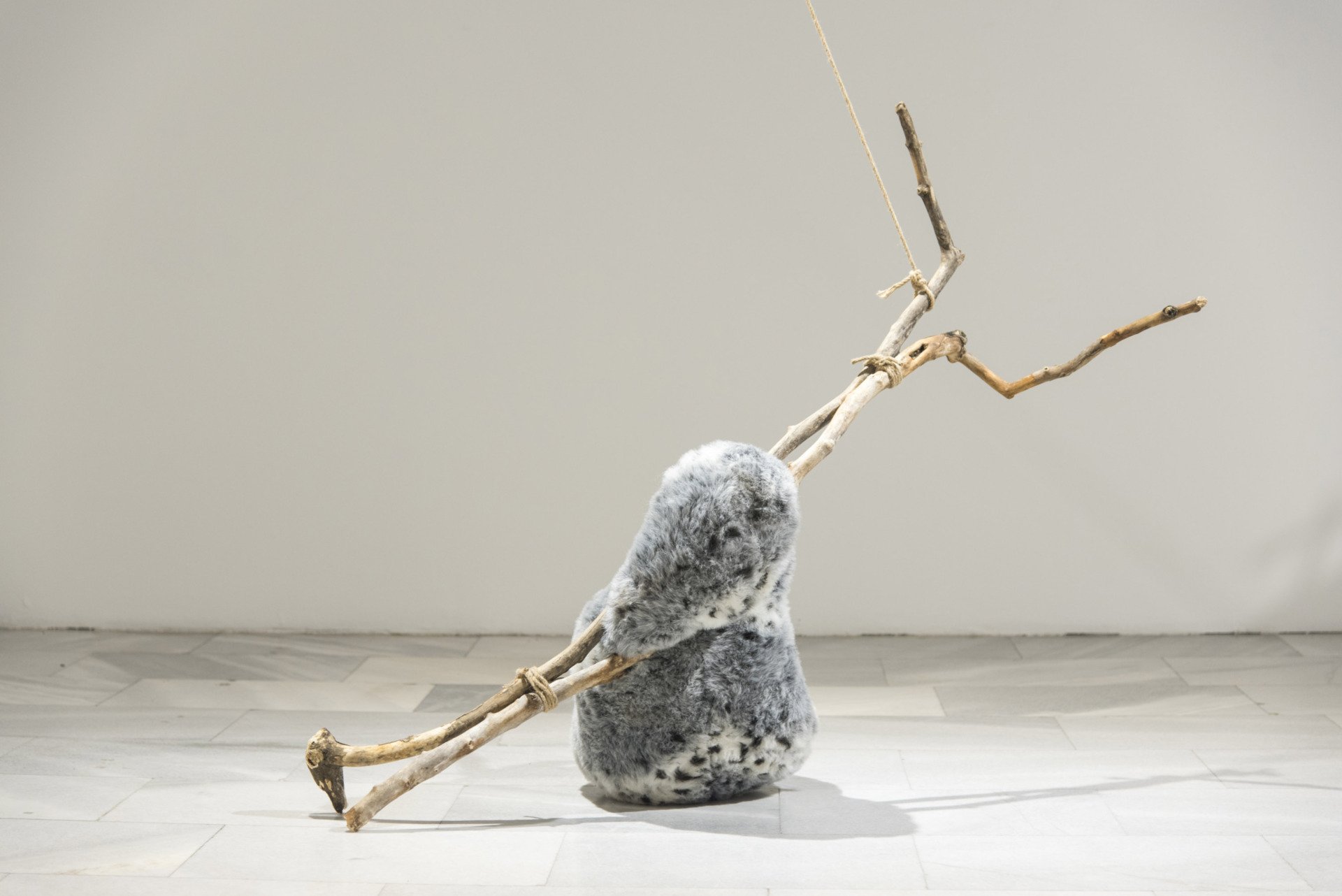 Unforeseen Circumstances, 2018
Name: Martin Penev
Residency Dates: February - March
Born: 1985
Hometown: Sofia, Bulgaria
Lives & Works: Sofia, Bulgaria
Artist URL: https://www.instagram.com/martin_penev_artist/
Education:  In 2009 he earned a master's degree in Theology at St. Kliment Ohridski Sofia University and in 2012 a master's degree in Digital Arts at the National Academy of Art, Sofia.
Bio / Statement:
Awarded the 2018 Baza/Young Visual Artist Award   for emerging visual artists in Bulgaria, Martin Penev's practice encompasses performance, contemporary dance, sound, installation, interactive design and soft sculpture. His research focuses on the relationship between materials and objects. Penev's narratives are often loaded with humor and uncanny imagination. Through the contradiction between absurdity and seriousness in his oeuvre the artist intentionally creates an atmosphere of alienation bringing the audience out of their comfort zone. From 2012 to 2015 Martin Penev was a member of the Contemporary Performance Arts Guild at the Bulgarian Actors Union.
Since 2010 he has been participating in group and individual projects in a number of festivals and events in Bulgaria and abroad. Selected solo exhibitions include: Sofia, Bulgaria Unforeseen ICA, Sofia; 2018 Wonderful Urban Story, The Fridge, Sofia; 2018, An Object of Concern, Swimming Pool, Sofia, curated by Viktoria Draganova; 2018 Ritual, Atelie Plastelin, Sofia, 2017 Appetite, Aether, Sofia; 2017 Exploiting the Erased Image at Vaska Emanouilova Gallery, Sofia, 2016.
Selected projects and group exhibitions include: Unicorn, an action performed at Bridges. Uprising Art & Culture Festival, Thessaloniki (2018);  Art Start: Young Artists to Follow in 2018, Credo Bonum gallery,Goethe-Institut Bulgaria, Sofia 2018  curated by Vessela Nozharova, Daniela Radeva and Stefka Tsaneva Shifting Layers. Young Art at the Museum, Sofia City Art Gallery, 2017 curated by Vladiya Mihaylova, CloseEncounters - ICA, Sofia, 2017 curated by Iara Boubnova, Luchezar Boyadjiev, Krassimir Terziev.
Select Permanent Collections:
Sofia City Art Gallery, Sofia, Bulgaria
Support: Martin Penev's residency is made possible with support from the Trust for Mutual Understanding.