2010 | NYC | Curator
Martha Kirszenbaum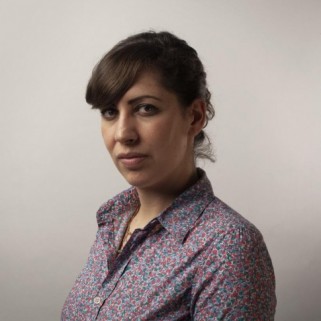 0761b
photo: Samuel Kirszenbaum
Martha Kirszenbaum is Residency Unlimited's first curator in residency. The outcome of her residency is the realization of the project, The Missing Link, which was featured on December 11 and 12th, 2010.
For Martha,  the concept of a curatorial residency at Residency Unlimited is motivated by a larger reflection on immateriality. In a context shaped by technology and the Internet where physical frontiers of time and space no longer exist, a need for collaboration and community arises. These notions around creating community and bringing together artists are inherent to Residency Unlimited's underlying philosophy. By engaging in constant dialogue with the artists in residency over a period of 8 months, Martha, in her role as curator-in-residence, will challenge this notion of virtuality to reconnect artists that are disconnected in space and time, playing out with memory and continuity.
BIO
Born and raised in France by Polish parents, Martha Kirszenbaum graduated from Sciences-Po in Paris and Columbia University in New York. After interning at the Department of Media at the Museum of Modern Art in New York and the Center for Contemporary Art in Warsaw (Poland), she assisted the chief curator of the Photography Department at Centre Georges Pompidou in Paris. She is currently a research assistant at the New Museum, New York where she has worked on the exhibitions "The Generational: Younger Than Jesus," Jeremy Deller's "Conversations About Iraq," "Emory Douglas: Black Panther," and "Brion Gysin: The Dreamachine."
As an independent curator, Martha Kirszenbaum has organized numerous exhibitions in New York City, most recently NineteenEightyFour at the Austrian Cultural Forum with  Envoy Enterprises and the International Studio and Curatorial Practice (ISCP). She has also served as a guest critic for artists in residency at ISCP and has lectured on contemporary Polish art at Apexart in New York. She is a regular contributor to City Arts, L'Officiel, Zéro-Deux and Voxpop.
Outside of her involvement with Residency Unlimited, Martha will complete her curatorial residency at the Center for Contemporary Art in Warsaw, Poland in the fall of 2010. The residency at the CCA Ujazdowski Castle was organized within the framework of an exchange between CCA and  Location One with support from the Trust for Mutual Understanding.