2011 | NYC | Artist
Mark Clare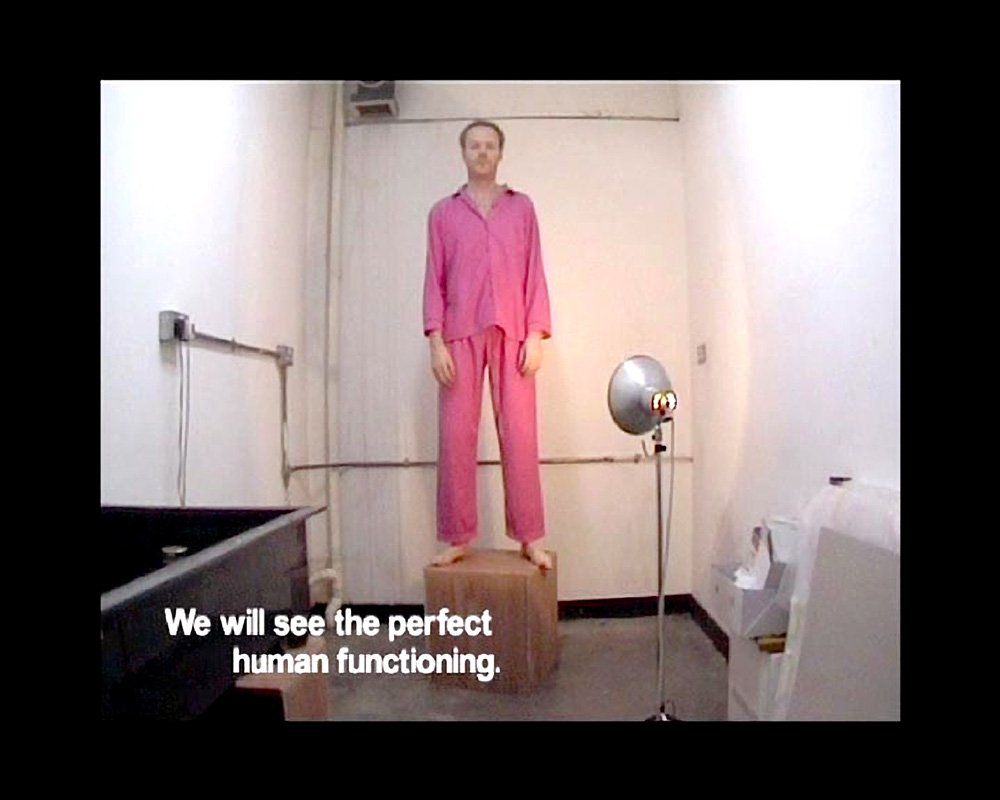 The-Perfect-Human1
The process of engaging with and responding to a new environment plays a vital role in the development of new work within my practice. While there is an over-riding ethos behind my practice it is the challenge of engaging with new people and a new environment that infuses energy into my practice and allows for distinctive projects/works to be developed.
Mark has had several solo exhibitions both nationally and internationally including most recently Remote Control – The Illges Gallery Georgia USA 2011, The World Could Wait No Longer – The Red House, Syracuse New York USA 2010, Folly-Galway Arts Centre 2010, The World Could Wait No Longer – Galleria XX1, Warsaw, Poland 2009, My World is Over - The LAB, Dublin Ireland 2009, One Mans Terror Is Another Man Freedom- Royal Hibernian Academy, Dublin and Platform, Vasa, Finland 2007, Another Day In My Kingdom - The Gallery of Photography, Dublin 2007, Nothing Is Out Of Place- Oberƒálzer Kúnstlerhaus, Schwandorf, Germany 2006 and Know Thyself- Temple Bar Gallery, Dublin and Queen Street, Belfast, N.Ireland 2006. He graduated from St. Martins College of Art & Design (1992), London with a BA (Hons) Fine Art Sculpture before completing a MA in Fine Art at the University of Ulster (2004). He now lives and works in Dublin.
During his visit, he will participate in the LUMEN 2011 - International Video Art Festival on Saturday, June 25, 2011, 6pm-12am.
Mark's residency is made possible by Imagine Ireland, an initiative of Culture Ireland.