2012 | NYC | Artist
Mark Bolotin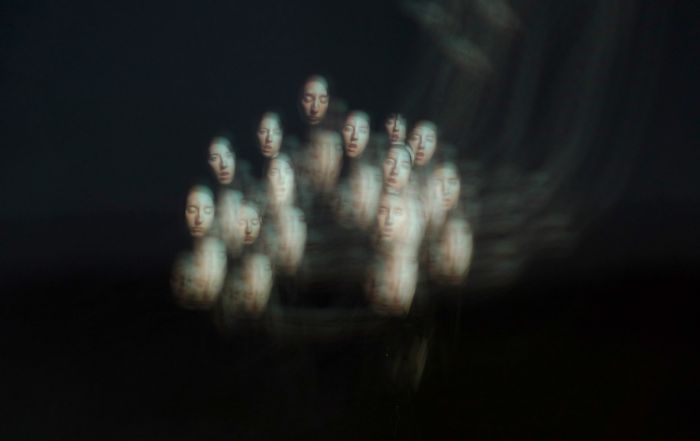 LCC_publicity_shotx700
Mark Bolotin (b.1979) is an award-winning Australian multimedia practitioner, inventor and the founder and artistic director of the leading interactive arts company, Synarcade Audio-Visuals:
Bolotin creates unique new multimedia works that fuse music, film and theatre together and invents innovative forms of audience/performer participation. Central to his artistic practice is a focus on how interactive technology can celebrate and challenge notions of human identity, creativity and genetic mutation at the beginning of the 21st century.
His current major project is The Lumiphonic Creature Choir: a giant twelve-headed audio-visual creature that sings or recites prose when triggered by a performer or audience member. He will be developing this strange new work in conjunction with Residency Unlimited and the Casita Maria Center in New York in 2012.
His previous major interactive work, Emergence - Build your Own Being (2007-2010), gave audiences a chance to create their ideal human being over five giant cinema screens and then watch it come alive. It was premiered at the Sydney Opera House and is now being readied for an online iteration.
Mark Bolotin has also created interactive multimedia work for the Sydney Festival (2006-2010), Cockatoo Island Festival, Sydney Writers' Festival, and many more. He has created live visuals for some of the world's leading musical acts including Jamie Lidell (UK), Buraka Som Sistema (Portugal), Throwing Muses (US), Four Tet (UK), Shapeshifter (NZ) and Entropic (Aus).
His film credits as writer, editor and director include Creator's Creation (Grand Prize: Woodford Film Festival; Next Wave, Melbourne), Land of Honey (ABC; FTO MMS recipient), How to Achieve World Peace, Trials of Flight (Best Director/Best Screenplay: Newcastle Shootout Film Festival), Magnetic (Best Director, Newcastle), Natural Vision (Qingdao, China), Take My Hand (ABC; Sydney Opera House - live). Residencies include Artspace (2008/2009), Bundanon Residency Program (2010), ANAT Dome Lab Perth (2010) and grants from the Australia Council for the Arts, ArtsNSW, MEGA and ANAT.
Bolotin also works with young and underprivileged people in film and multimedia creation, using interactive art as a form of active empowerment. In early 2012, he ran unique film workshops for orphans and children from disadvantaged backgrounds throughout Kenya, Uganda and Mali.
Mark's residency is organized within the framework of Residency Unlimited 's partnership with Casita Maria Center for Arts and Education, and is supported by BigCi and  Synarcade Audio-Visuals.