2017 | NYC | Curator
Marie Salomé Peyronnel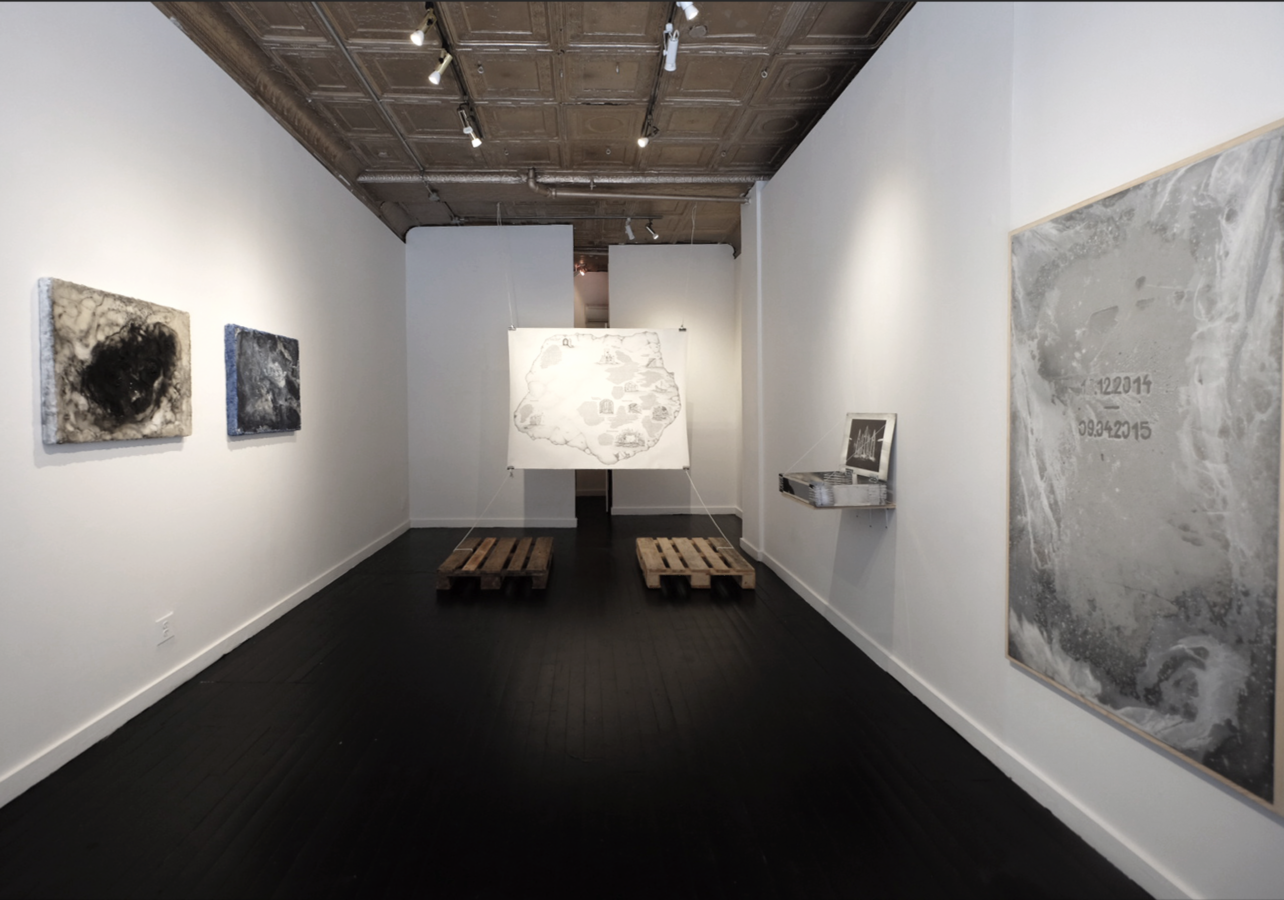 Hypogea
by Radouan Zeghidour, curated by Marie Salomé Peyronnel at Catinca Tabacaru Gallery in NYC, 2016, installation view
Bio / Statement:
Marie Salomé Peyronnel is a French independent curator and writer based in Brooklyn. In 2016, Peyronnel curated the exhibition HYPOGEA featuring works by French artist Radouan Zeghidour at Catinca Tabacaru Gallery in New York.
Last year she curated "Reproduction" at Spring/Break Art Fair presenting 7 French young artists in different media including Elsa-Louise Manceaux, Léonard Bourgois-Beaulieu and Pauline Guerrier.
She also presented the performance "Brick Bloom Catch" by painter Clara Claus at the Chimney in Bushwick, with live music by Nikhil Shah, Joakim Bouaziz et Emilie Weibel.
Currently, Peyronnel is particularly interested in the power of words and stories in artistic practices, the ones artists choose to tell as much as those told about artists.
Peyronnel also writes articles on societal issues and contemporary art for Vanity Fair.fr, Grazia and Gazette Drouot.
She is the author of a first book, Le Livre Qui Console, illustrated by Joann Sfar, (Editions Flammarion, 2014)