2022 | NYC | Artist
Marie Lukáčová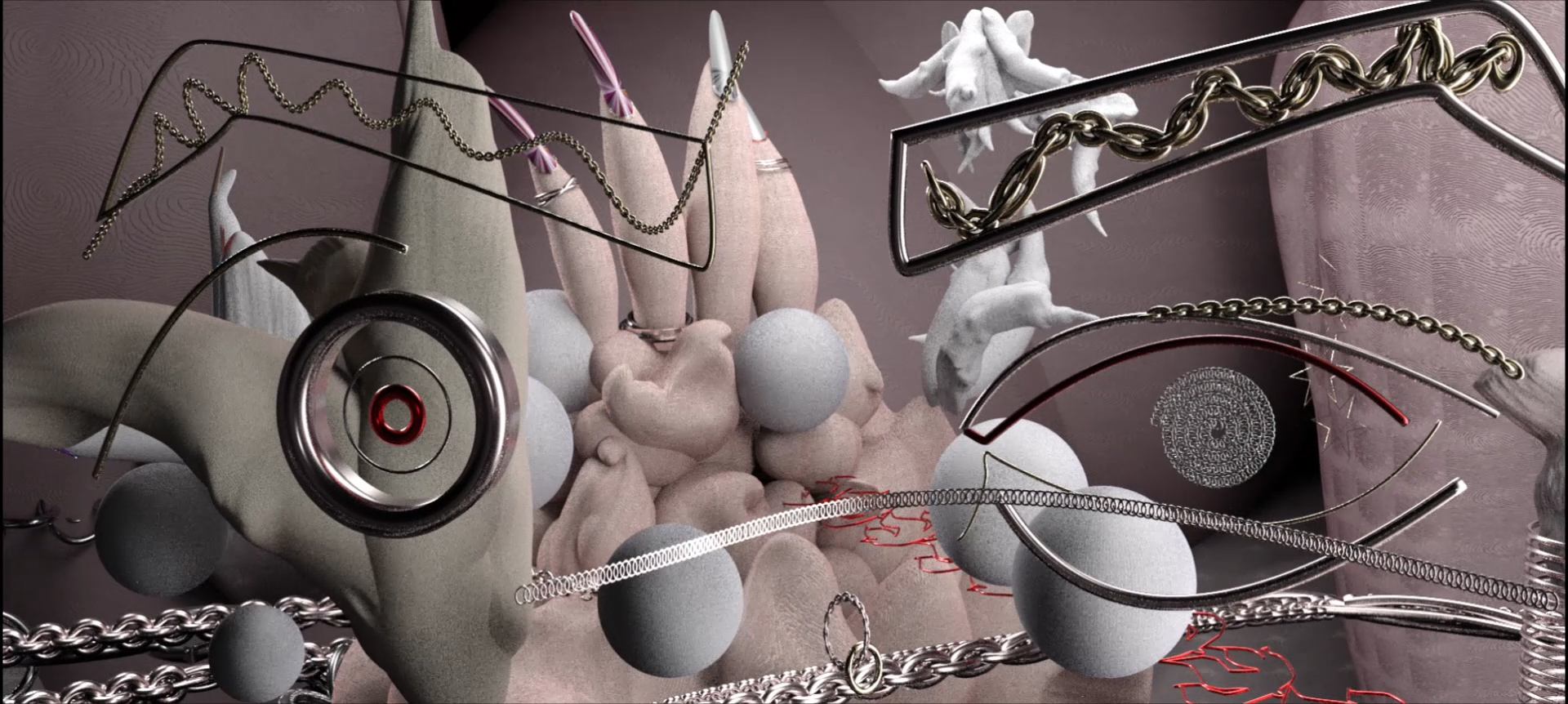 Marie Lukáčová, "Grrrrrrrrrrrrrlz" (1920x860 px, 3 min, music video, 2020), 3D animation
Artist Name: Marie Lukáčová
Residency Dates: November - December 2022
Born: 1993
Hometown: Opava, Czech Republic
Lives and works: Prague, Czech Republic
URL: marielukacova.com
Education:
2015 – 2017 | MFA in Supermedia (class of David Kořínek), UMPRUM - Academy of Arts, Architecture and Design in Prague, Czech Republic
2014 – 2015 | BFA in Sculpture (class of Martin Schwenk), Kunstakademie Mainz, Germany
2011 – 2015 | BFA in Painting (classes of Vasily Artamonov and Luděk Rathouský), Faculty of Fine Arts, Brno University of Technology, Czech Republic
Bio/Statement:
Marie Lukáčová is the finalist of the 2019 Jindrich Chalupecky Award.
Her single and multi-channel films are crystalline circuits of images, composed of signs borrowed from politics, mythology, geology and science. These references cross multiple temporalities, locations and personalities. Using the grammar of cinematography and montage, Lukáčová's practice strives to indicate how spatial composition, human choreography and narrative construction inform and contribute to one another. Through her poetic treatment Lukáčová interweaves myth, biopolitics and the semiotics of cinema to visualize and ruminate upon future posthuman ontology. She received numerous awards including the Prize for Best Experimental Movie at Ji.hlava International Documentary Film Festival (2019), and the award at PAF: Festival of Film Animation and Contemporary Art in Olomouk (2018).
Lukáčová is the co-founder of the Feminist Group / FB Guerilla The Fourth Wave, that launched a public debate about sexism at universities in 2017. In 2015-2017, she established and participated in the student activist organization Studio without Master. She is currently a professor at FAMU - the Film and TV School of the Academy of Performing Arts in Prague.
Support: Marie Lukáčová's residency is made possible with support from Trust for Mutual Understanding.