2022 | NYC | Artist
Maria Nalbantova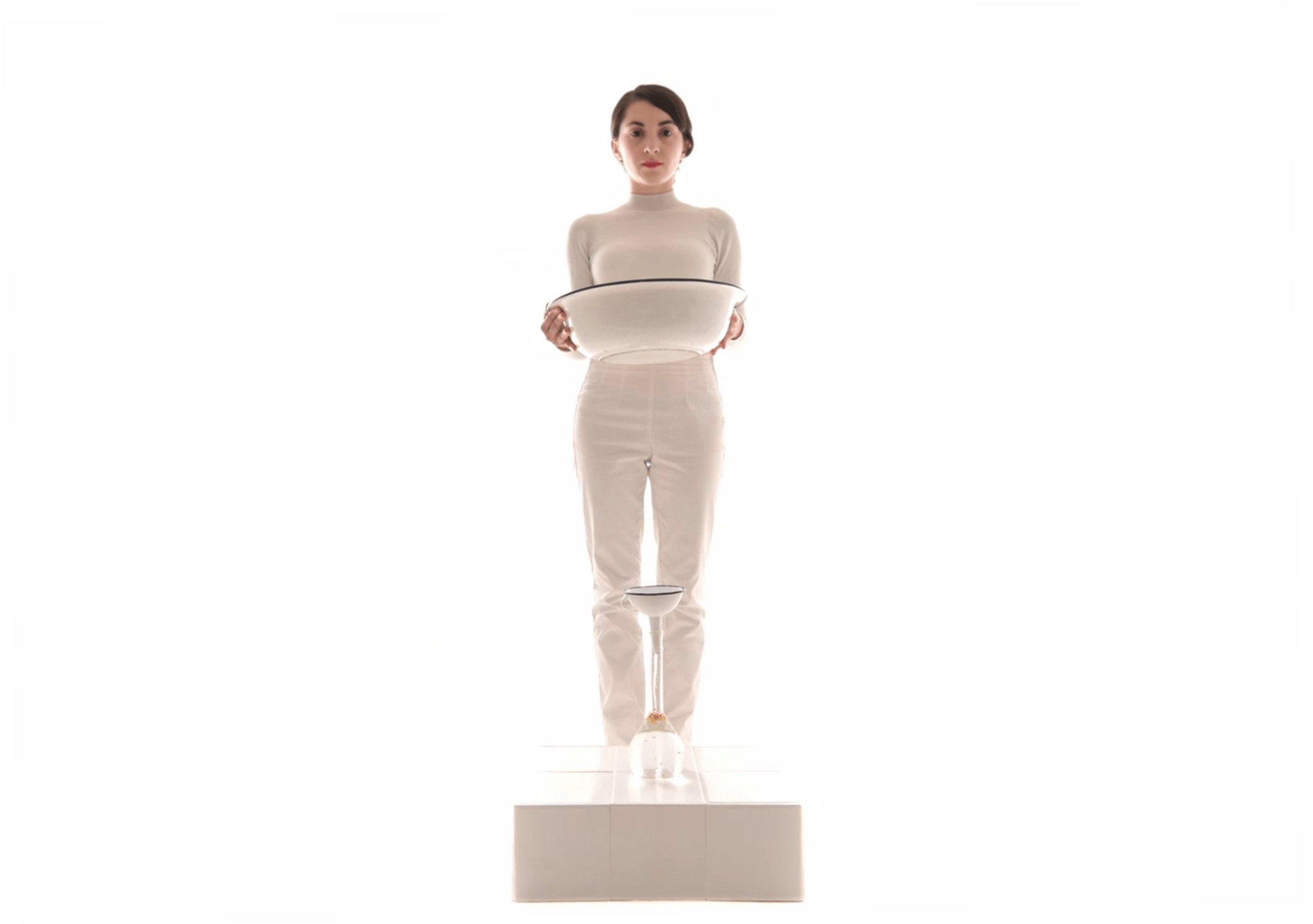 Maria Nalbantova. cleanse, 2020 Video, 7 min. Camera: Peter Raijekov. Courtesy of the artist
Artist Name: Maria Nalbantova
Residency Dates: March - April 2022
Born: 1990, Sofia, Bulgaria
Lives and works: Sofia, Bulgaria
URL: marianalbantova.com
Education:
2013-2015 | MFA in Illustration, Department of Book and Printed Graphics, National Academy of Arts, Sofia, Bulgaria
2012 | Erasmus student, Faculty of Fine Arts, Universidad de Granada, Granada, Spain
2009-2013 | BFA in Book and Printed Graphics, National Academy of Arts, Sofia, Bulgaria
Bio/Statement:
Maria Nalbantova received the BAZA/Young Visual Artist Award for emerging visual artist in Bulgaria in 2020 with her installation "cleanse".
Her works comprise drawing, collage, found objects, art books, installation, video and photography.
Her solo shows include: "A Good Deal" (2021), UniCredit Studio, Sofia, BG; "Drought" (2021), Intro Gallery, Sofia, BG; "hybrid-pure" (2020), Sarieva, Plovdiv, BG; "Weather Forecast" (2018), curated by Daniela Radeva, Vaska Emanouilova Gallery, Sofia, BG.
Her recent group exhibitions include: "Sedimentation" (2021), curated by Veronika Čechová, AVU Gallery, Prague, CZ; "US and THEM" (2021), curated by Nathalie Hoyos and Rainald Schumacher, Kapanа Gallery, Plovdiv, BG; "In Defence of Solid Material" (2021), curated by Vesselina Sarieva, Sarieva, Plovdiv, BG; "The Possible Institution" (2021), curated by Viktoria Draganova, Swimming Pool, Sofia, BG; "InSitu-Institute" (2020), Institute of Contemporary Art – Sofia; "Good Mirrors Are Not Cheap" (2019), curated by Chiara Cartuccia, Goethe-Institut Bulgaria; "The Goods of Time" (2019), curated by Anastasya Skvortsova, Goethe-Institut Bulgaria.
In 2021 Maria Nalbantova was granted a scholarship at the International Summer Academy of Fine Arts in Salzburg, Austria. She won the special award of Stoyan Kambarev Foundation in 2020. Her works are part of the collection of Sofia City Art Gallery and private collections.
In her artistic practice, Nalbantova develops several lines. One of them is focused on the idea of hygiene that spans beyond the body and inhabits the territories of the human mind. In addition, she seeks to construct a speculative reality where nature and the artificial intertwine, foregrounding critical social, political and environmental issues, without losing the line of humor. Very often she works with found objects and all the traces of time they carry.
Support: Maria Nalbantova's residency is made possible with support from The Trust for Mutual Understanding and the Baza Award.