2020 | NYC | Artist
María de los Àngeles Rodríguez Jiménez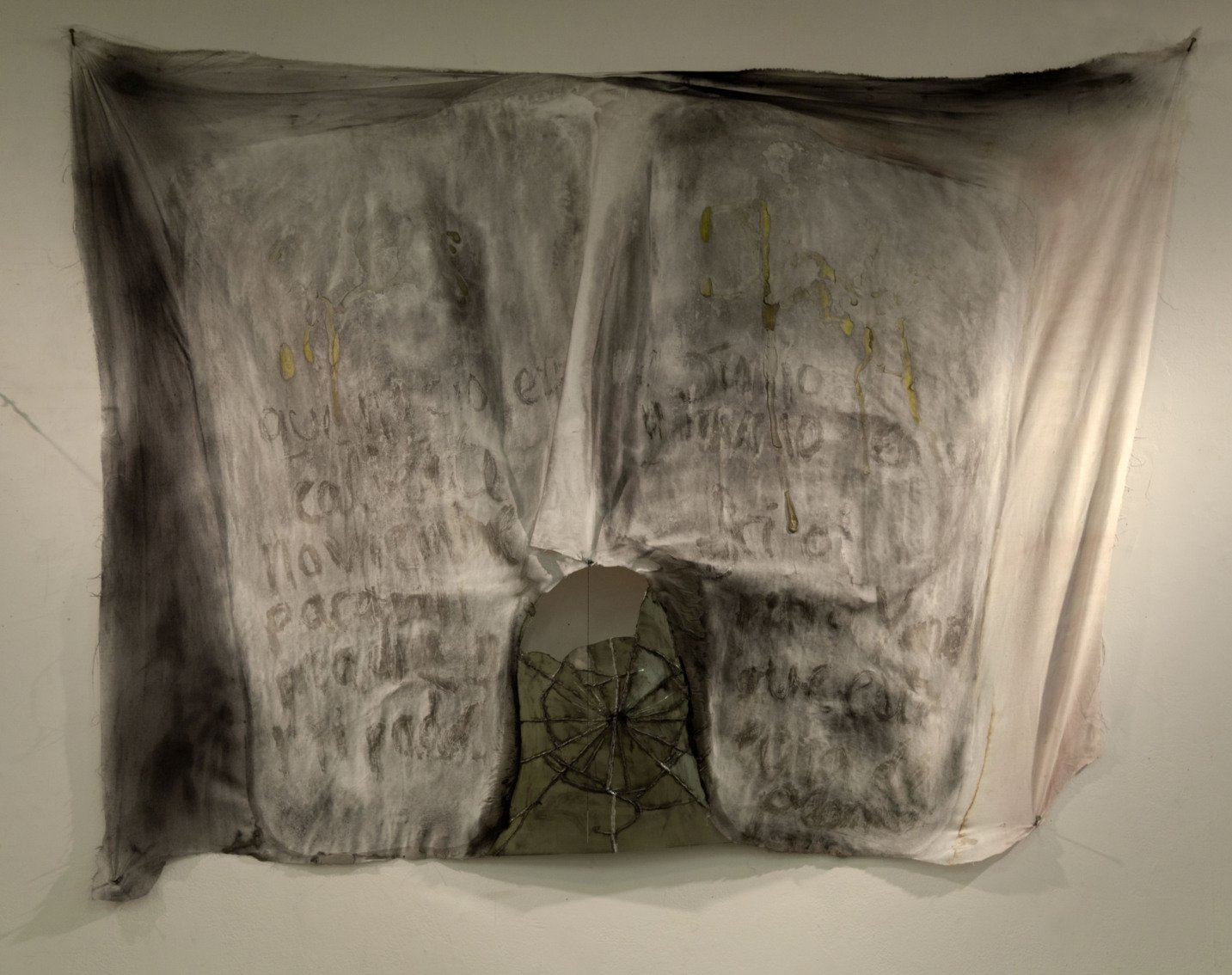 Hecha
Hecha De Plomo, 2019. Oil, wax, chalk on linen, satin, silk, and velvet, coconuts, lead, glass beads and plaster. Courtesy the artist.
Born in Holguín, Cuba, María de los Àngeles Rodríguez Jiménez later migrated to New Orleans, Louisiana. Her current work focuses on creating offerings, such as objects, happenings, and performances. These offerings emphasize different modes of translation on how diasporic bodies navigate through space in order to preserve a culture and an identity.
Jiménez's work is focused on questions pertaining to the body as a temporal vessel, the spirituality of objects, and material symbolism. Her intention is not to anthropomorphize the organic and industrial materials that she works with, but rather to imbue the material with meaning, animating it in order to render something that resembles both flesh and feeling.
Moving between the body, object, and space, Jiménez's offerings relate to ritualistic practices with a primary interest in how they have the capacity to mirror the undefined borders of an identity that cannot easily be contained within established categories. Her research on the Yorùbá belief system, and all its translations across the diaspora, has been a pivotal force in defining her understanding of the art object as something that possesses a spiritual power that can act as a form of resistance.
Jiménez held her first solo exhibition, Ojalá, at David Castillo Gallery in Miami, FL. in April 2019. She received a BFA from The Cooper Union, NY, in 2015 and an MFA from Yale University, in 2020. Jiménez attended the Skowhegan School of Painting and Sculpture in Maine, in 2016 and the SOMA Summer Program in Mexico City, in 2019. Her upcoming projects include a Fulbright Fellowship to Salvador da Bahia in Brazil, in 2021. Jiménez is represented by David Castillo Gallery, in Miami.
Support: María de los Àngeles Rodríguez Jiménez's residency is made possible with support from The Cuban Artist Fund and Rockefeller Brothers Fund.