2019 | NYC | Artist
Mari Mathlin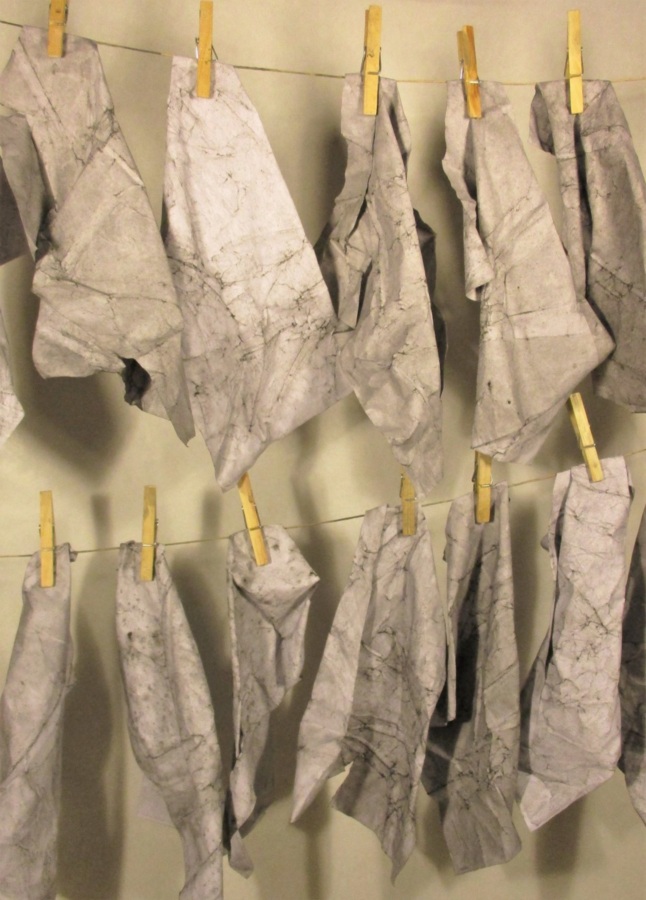 Year: 2018 Medium: Installation and mixed media on paper Size: Varies
Bio / Statement:
Mari Mathlin's work is an approach to our everyday surroundings where art is seen, not as an external thing, but rather as something that grows from our environment. Mathlin questions the concept of an "art object" by using recycled and mundane seeming materials that carry their own histories and stories. She creates her mixed- media and installation works by staying open to the various possibilities that arise when focusing on the process of creation rather than fixating on a final outcome or preconceived appearance. As an artist, Mathlin strives to make the visual arts accessible through the reflection of opinions and ideas of what art can show us.
Mathlin is a member of Art Shape Mammoth, a creative community that cultivates radical societal transformation by supporting and performing activities that promote social justice, education, and environmental sustainability.
Selected Exhibitions: 2019 Akureyri Art Museum, Iceland. 2017 Hair + Nails Gallery, Minneapolis, USA. 2013 The Nordic House, Reykjavik, Iceland. 2012 Valve Gallery, Oulu, Finland. 2011 The Nordic Art School, Kokkola, Finland. 2007 Gallery 5, Oulu, Finland. 2004 Populus Tremula, Akureyri, Iceland
Support: Mari Mathlin's residency is made possible with support from The Finnish Cultural Foundation.