2017 | NYC | Curator
Luciana Solano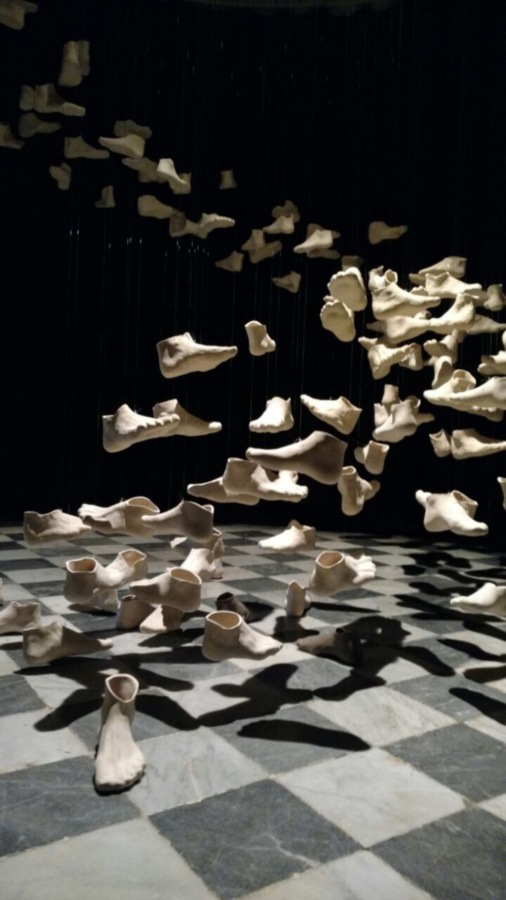 Installation "Caminho da Palavra" 2017 by Ana Biolchini at Solar Grandjean de Montigny, University Museum of PUC-RJ, Brazil
Curator Name: Luciana Solano
Residency Dates: June - November
Born: 1972
Hometown: Rio de Janeiro, Brazil
Lives & Works: New York, NY
Education: Biological Sciences, Post Grad in Computer System Analisys, MBA at Fundacao Getulio Vargas
Bio / Statement:
Luciana Solano is an Independent curator working in Brazil and New York. Solano is particularly interested in site-specific projects that introduce relationships between the viewer and physical-spatial configurations.
Solano is currently showing a solo exhibition by artist Ana Biolchini at Solar Grandjean de Montigny, a landmarked Brazilian Neoclassic house constructed in the early 19th-century to bring new life to the arts and culture of Rio de Janeiro (October 2017).  This exhibition creates an intimate conversation with the architecture through a combination of installation, sculpture, video and mixed-media.
In New York, Solano is working on the production of an installation of "Mechanical Unconscious" by visual artist Otavio Schipper and musician Sergio Krakowski. It consists of a fictional communication between telegraph machines and telephones sounds to create a system for the transmission and translation of information.