2013 | NYC | Artist
Lucia Stranaiova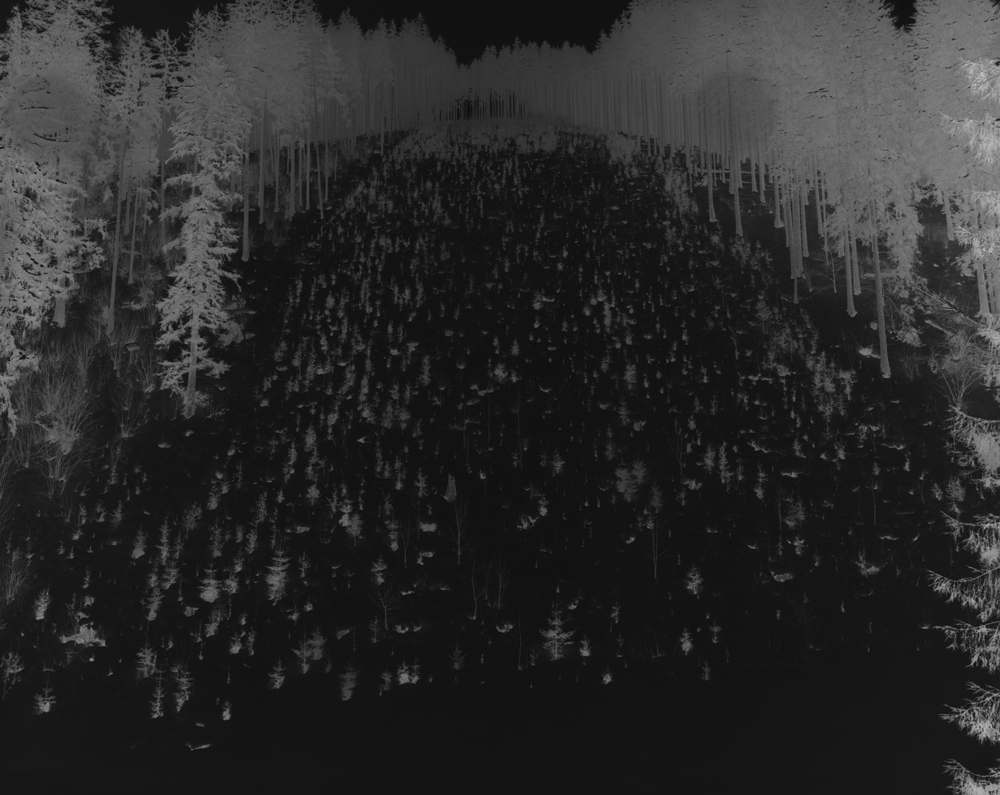 negativ
Lucia Stranaiova (b. Bratislava, Slovakia 1987) graduated from the Academy of Fine Arts and Design in Bratislava (2010) followed by the Academy of Fine Arts Vienna in 2013. In 2009, she received the Essl Award for Central East Europe VIG.
In her practice, Stranaiova deals with reality as basic material, mainly in non – urban space, using media of photography and video, seeking for possible interaction and transformation. Images of landscape, or an action taking place in it, can be transformed into an entity, which can bear it's own system of values and meanings.
"Concepts of reality and perception are usually based on language, social stereotypes, and our interests. Landscape bears our history and shapes our future in a very significant way and together with "social landscape" of our possibilities for any kind of action, defines our perception of here and now, of the reality surrounding us. Direct socio-political presence is erased, what transforms reality into a kind of abstraction, at the same time staying in the everyday, real, non-virtual."
Solo exhibitions: 2012: That Country, Projectroom, Cyprian Majernik Gallery, Bratislava, Slovakia; John in Love, Photoport Gallery (Bratislava); 2011: Bright Side of The Horse, 35m2 Gallery, Prague, Czech Republic.
Selected group exhibitions include: 2012: Weird Scenes Inside The Gold Mine, Parker's Box Gallery (Brooklyn); 2011: The Picture we live in, Museum of the City of Usti nad Labem, Czech Republic; All my lovin, Sirius Arts Center, Cork; Statement, Paris Photo, Carrousel du Louvre; 2010: Yeasty Medium, Slovak Photography 1990-2010, House of Art (Bratislava); Second Halftime, Maribor Art Gallery, Maribor, Slovenia; All My Lovin, Lodź Art Center, (Poland); 2009: Essl Award Winners Exhibition, Essl Museum, Klosteneuburg, Vienna; Kubik 5, Kubik Gallery,Porto, Portugal (2009); 2008: Allons Enfants, Slovak Institute in Paris.
http://www.luciastranaiova.com
Lucia Stranaiova's residency (April/May) is made possible with support of Ministry of Culture of the Slovak Republic.