2021 | NYC | Curator
Lucia Gavulová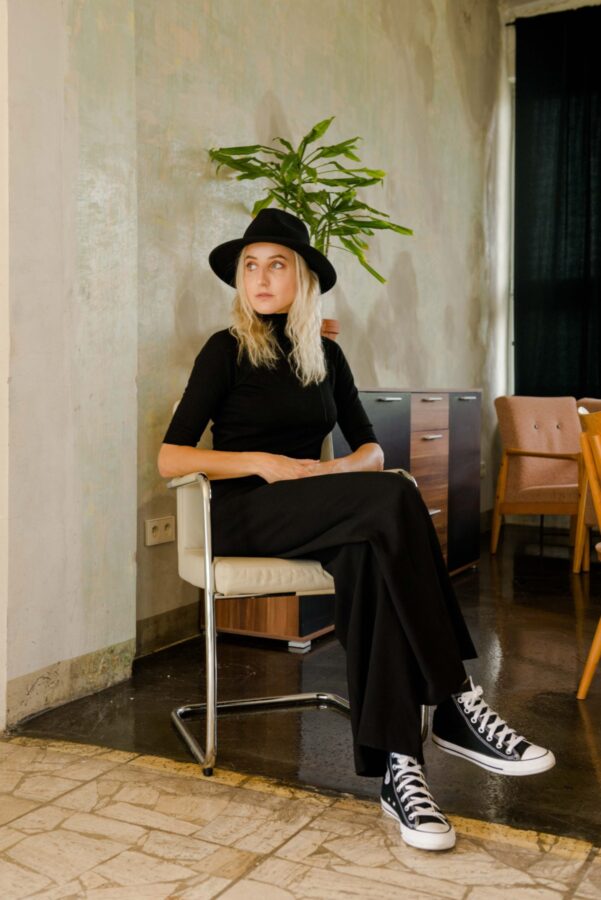 Curator Name: Lucia Gavulová
Residency Dates: September 2021
Born: 1980
Hometown: Bratislava, Slovakia
Lives and Works: Bratislava, Slovakia
URL: https://www.instagram.com/lucia_gavulova/ (private); https://www.instagram.com/oskarcepan/ (professional)
Education: Visual Art Studies, Faculty of Arts, Comenius University Bratislava
Bio/Statement:
Lucia Gavulová is a Slovakian contemporary art observer, researcher, curator, publicist, editor, and organizer of contemporary art projects, events, and exhibitions with experience in both the institutional and freelance fields of activities. As a student, she was acting editor-in-chief of several periodicals about visual art in Slovakia (Vlna, Designum). Since 2014 she works at the Slovak National Gallery as a curator of modern and contemporary art and editor of the art magazine 365°.
Gavulová's focus is on the most recent contemporary art scene and discourse since the nineties in Slovakia and Czech Republic. Her upcoming project "The Schaubmar Mill" at the Slovak National Gallery department in Pezinok will deal with the disappearing physical body in today's society.
In 2018, she became the director of the Foundation – Centre for Contemporary Arts where she curates contemporary art projects and manages the annual Oskár Čepan Award for young visual artists in Slovakia enabling a two month residency at Residency Unlimited.
During her curatorial residency at the RU she will research New York and US based institutional platforms dedicated to emerging visual artists, as well as present Slovak artists who are connected to the Oskár Čepan Award.
Support: Lucia Gavulová's residency is made possible with support from Trust for Mutual Understanding and The Slovak Arts Council.