2020 | NYC | Artist
Lily Consuelo Saporta Tagiuri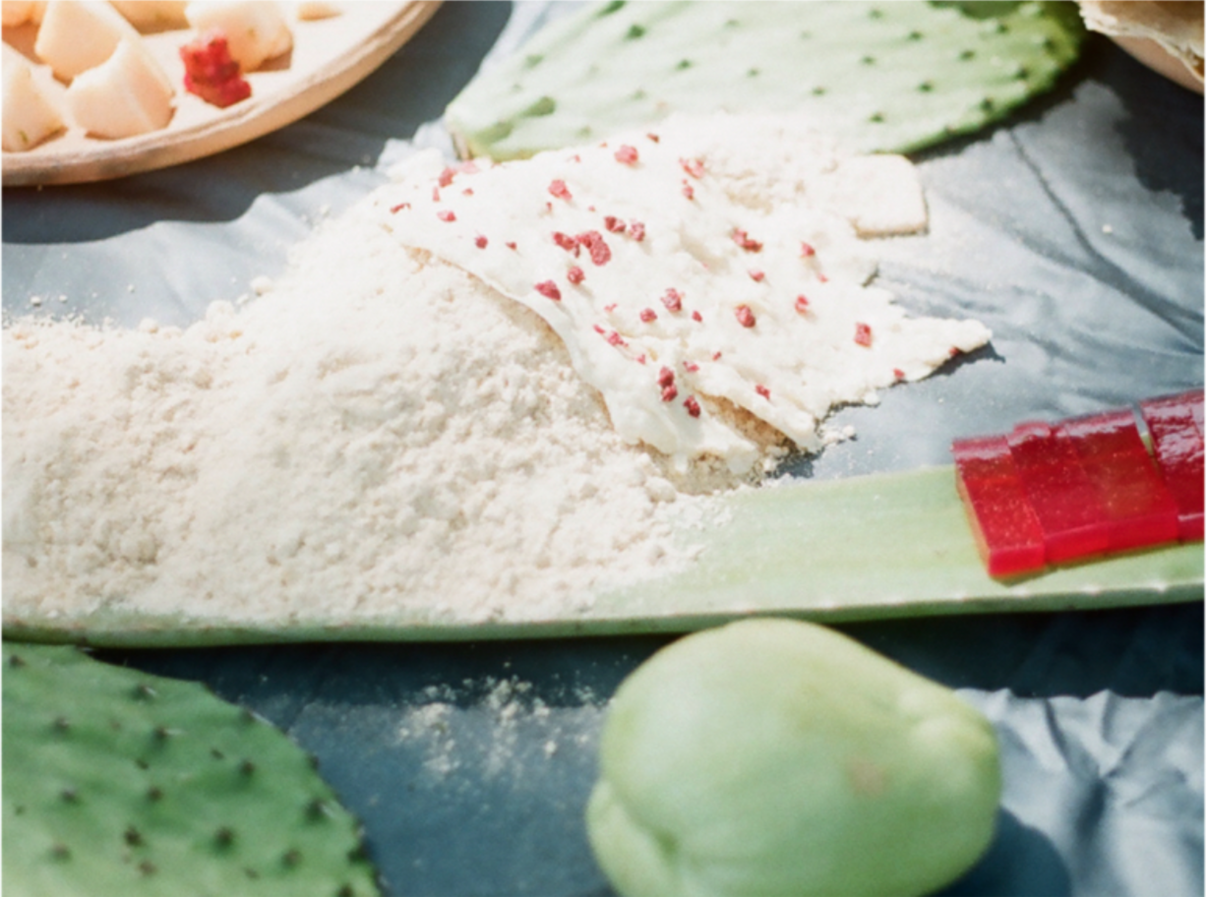 Eating Drought, 2019, Interactive installation. Photo: Ayasha Guerin.
Lily Consuelo Saporta Tagiuri is an industrial designer and eco-futurist whose work is aimed at democratizing access to natural resources in cities, specifically clean water, fresh air, and green space. Using video, food, material exploration, products, and installation, she draws attention to the underlying social, political, and environmental systems and explores alternatives to them. Tagiuri's practice addresses emerging climates and conditions of cities through design interventions, and employs a range of materials to begin to understand how those cities might function in the future: from devices that allow individuals to harvest rainwater and public green space installations, to events that unpack our relationship to the land of NYC through food events and campaigns around air quality.
Tagiuri has exhibited her work internationally, including at the London Design Festival and at NYCxDESIGN. Clients and collaborators include Clearwater, Pen America, A/D/O, Skinvolve, Invisible North, and Herban Cura. Taiguri holds an M.A. in Industrial Design from Central Saint Martins MA Industrial Design, London.
Lily Consuelo Saporta Tagiuri is one of seven artists participating in Food Futures, RU's second annual thematic artist residency program centered around the question of food resilience in urban environments. The program is directed by curator Livia Alexander in collaboration with food writer and poet Betsy Andrews, artist and activist Miro Gal, and artist and food editor Allie Wist with the assistance of RU Administrative Intern Romane Guéchot.
Food Futures is supported, in part, by public funds from the New York City Department of Cultural Affairs in partnership with the city council and with generous support from the National Endowment for the Arts.