2015 | NYC | Artist
Lene Baadsvig Ørmen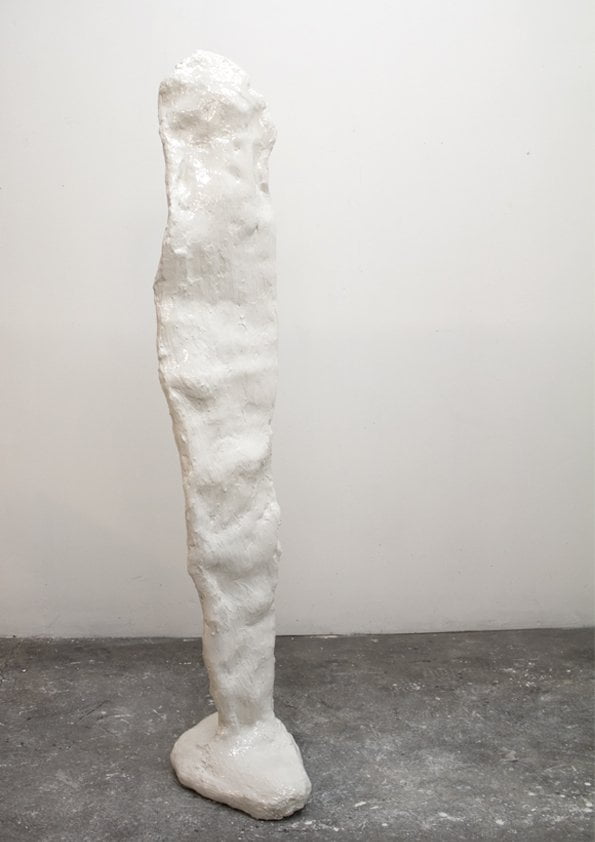 Lene-Ormen-profilepicture
Artist name: Lene Baadsvig Ørmen
Dates of residency: Feb-April
Born: 1984, Råde / Norway
Hometown: Oslo
Lives and works: Oslo
Education: MFA, Oslo National Academy of the Arts (KHIO); BFA,  Bergen Academy of Fine Arts (Dept of Photography) and Estonian Academy of Fine Arts (Exchange program).
BIO/ STATEMENT:
Lene Baadsvig Ørmen examines the origin and transfiguration of organic form through abstract sculpture. In this process, she searches for a chartless territories that produces unidentifiable shapes, leaving holsters from transitory encounters. She simultaneously embodies an exorcist and a demon, altering between ingenuousness and reflection. She applies movements and traces to her thinking process and allows non-rational decisions to play an active role. She defines her practice as a  battle between the known and the unknown, control and entropy.
Lene Baadsvig Ørmens most recent exhibition "Dear Darkling" took place at UKS gallery in Oslo (2014). Previous solo exhibitions include TURBID, at "Another Space", Copenhagen and "Visse ting lærer man bare å kjenne i en tilstand av ruiner" at Galleri Storck,Oslo.
Select group exhibitions include:  "One eyed date" at Autocenter, Berlin;  "Reflections and Unreflections" at Hotel Pro Forma, in Copenhagen, Avgangsutstillingen at Kunstnerenes Hus, in Oslo, "The Gadering" at GAD, in Oslo, "Noticing Absence" at Utstillingsstedet Q, in Copenhagen, "Erasing Darkness" at Freies Museum, in Berlin, "Frakoplet" at LX Factory, in Lisboa, "Irreverent Upstart God" at PM galereie, in Berlin, "MUD show#2" in Copenhagen and "PAM Nordic Screening" at Utstikten Kunstsenter in Norway.
SUPPORT: Lene Orman's residency is supported by NBK (Norwegian visual artists association).