2022 | NYC | Artist
Laura Schuler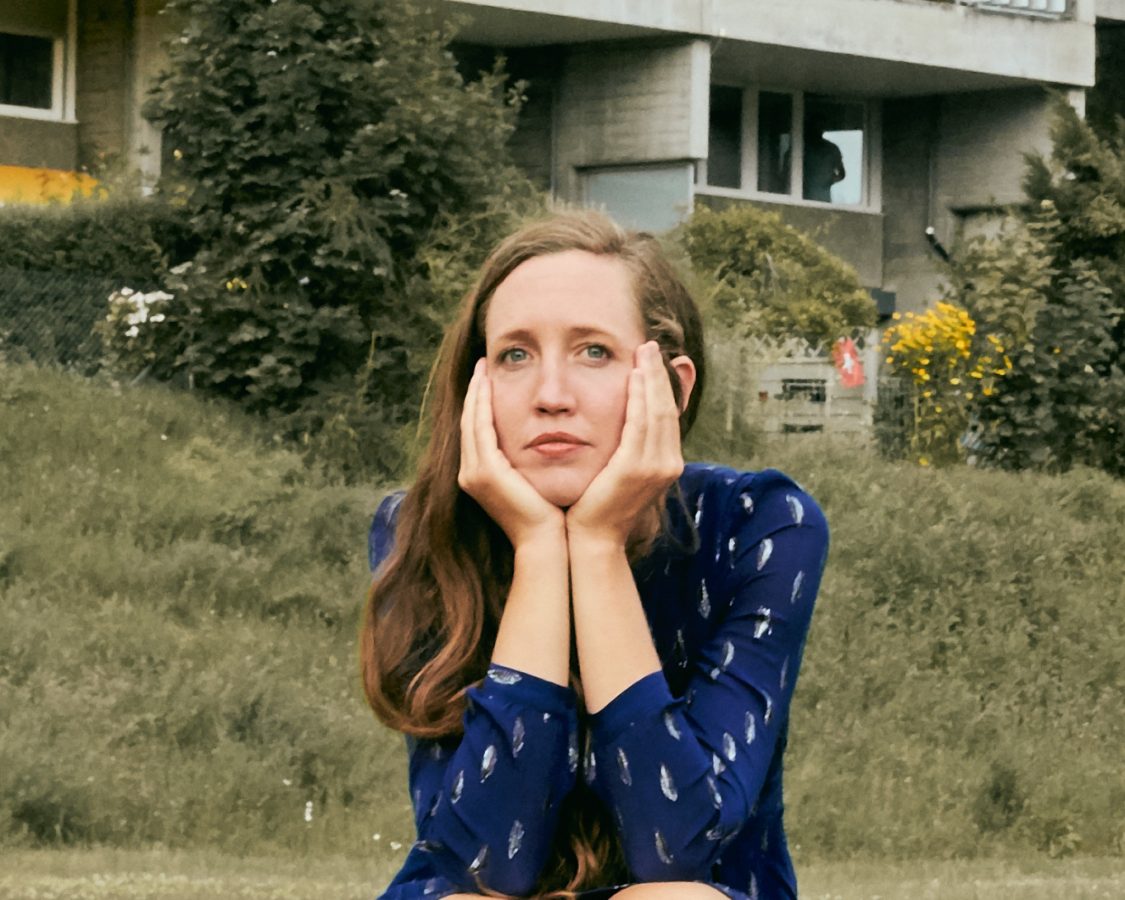 Artist Name: Laura Schuler
Residency Dates: November 2021 - January 2022
Born: 1987
Hometown: Bern, Switzerland
Lives & Works: Bern, Switzerland
URL: lauraschuler.net
Education: 2011 - 2013 Bachelor Jazz violin HKB Bern, 2013 - 2015 Nordic Jazz Performance Master in Stockholm, Helsinki and Aarhus
Bio/Statement:
Laura Schuler is a musician, soloist and composer who is active in various projects across Europe. As a solo artist she performed in numerous concerts across several countries (album release "Elements And Songs" by Veto Records, May 2018). Since May 2020 she has produced and performed live under the name "Kate Birch", a pseudonym created during her time in New York. (album release "Sound Of The City", May 2020). Through this project Laura increasingly developed the technique of her voice, as well as her skills as a lyricist and using synthesizers.
Furthermore, she leads the Laura Schuler Quartet with Tony Malaby, Hanspeter Pfammatter and Lionel Friedli. As a Co-leader she is active in the trio Esche (with Luzius Schuler and Lisa Hoppe). Additionally she plays with the trio Kwestia (with Ronny Graupe and Alfred Vogel). From 2014 to 2017 she worked with her quintet Kronikor, and from 2013 to 2016 with the band Aberratio Ictus (with Rea Dubach and Ronny Graupe). Between 2015 and 2019 Laura was part of the Das Seltene Orchester where she performed in various concerts and composed several pieces for the 12 person ensemble.
Laura tours extensively around Europe and continues to work with musicians such as Tony Malaby, Julian Sartorius, Hanspeter Pfammatter, Lionel Friedli, Ronny Graupe, Klas Nevrin, Rea Dubach, Luzius Schuler, Lisa Hoppe, Philipp Gropper, Alfred Vogel, Silvan Jeger, Lukas Rutzen, Sebastian Strinning, Elias Stemeseder, Nick Dunston and Jacob Sacks.
As a performer and composer Laura has collaborated with dance productions such as "Blue Marks, Red Spots" from Rahel Maria Neuenschwander, "Spiel der Wandlungen" with Annemarie Kaufmann, and for the collective Bufo Makmal. With her brother Luzius Schuler and the trumpet player Nicola Habegger, she founded the Färbi-Jazzfest, a festival in Langenthal Switzerland. This festival represents music from the creative, young music scene. Awarded for her work as a soloist she received a Week Stipendium from the city of Bern in 2019 which allowed her to spend three months in New York.
Support: Laura Schuler's residency is made possible with support from Canton of Berne Office of Culture / Cultural Promotion.