2014 | NYC | Artist
Krzysztof Skoczylas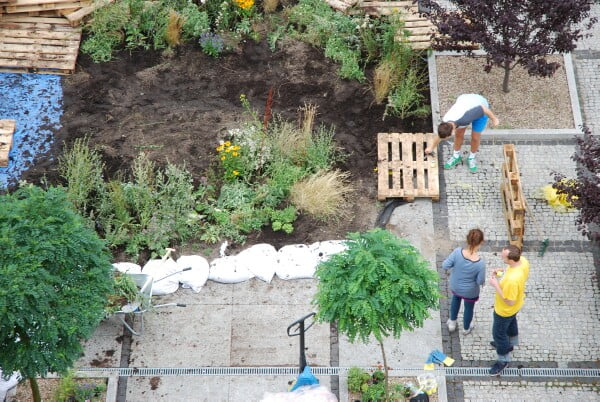 DSC_3829
Architect: Krzysztof Skoczylas
Dates of residency: October - November
Born: 1980
Hometown: Konin (Poland)
Lives and works: Kraków (Poland)
URL: http://www.worldarchitecture.org/architecture-offices/hcehe/mobius-architekci-architecture-office-pages.html
EDUCATION: Landscape Architecture / Wroclaw University of Environmental and Life Sciences / 2002-2007 ; Civil Engineering / Wrocław University of Technology / 2000-2002; Architecture / Technical High School in Konin / 1995-2000
Krzysztof Skoczylas is an architect, landscape architect, researcher. Works between art and design disciplines. Examines the spatial practices in the context of nature, cultural formations and memory architecture. Along with Aleksandra Jach co-creates a Playbio, an open collective dedicated to the study of animate and inanimate nature. Designer of exhibitions. He cooperates with many cultural institutions in Poland and is a senior architect in the studio of Mobius Architects / Kraków, Warszawa ( senior architect ) since 09/2008 . He also works for the Proimage Studio +Duo Design / Kraków ( architect ) 2008 and is a co-founder of the Momo Group +Ola Wołczyk / Kraków ( architect ) 2007.
Selected awards include: City Rail Stations / +Mobius / Kraków ( special prize ) 2009 ; New Square / +Mobius / Kraków ( special prize ) 2009 ; Eyes Looking For a Head to Inhabit / Museum of Art in Łódź ( Marshal of Łódź Region Award ) 2011 ; The Building of the Faculty of Fine Arts Sculpture / +Vostok / Warszawa ( 1. prize ) 201.
SUPPORT: Krzysztof Skoczylas residency is supported by the Polish Cultural Institute New York in association with   A-I-R Laboratory/Centre for Contemporary Art Ujazdowski Castle in Warsaw,  Poland.