2015 | NYC | Curator
Krzysztof Gutfrański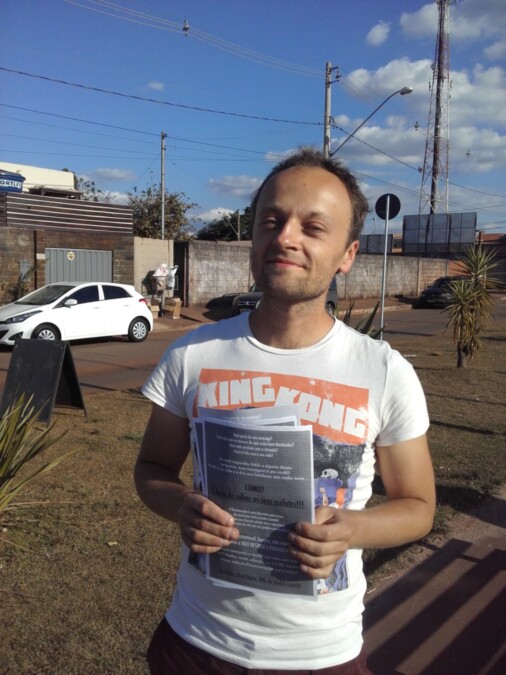 20150815_155139
Curator name: Krzysztof Gutfrański
Dates of residency: October
Born: 1982
Lives and works: Torun, Poland
URL: http://gutfranski.com/
Education: Master of research in Curatorial Studies from Jagiellonian University, Cracow, 2008; MA in Art History from Nicolaus Copernicus University, Torun, Poland, 2006
Bio/Statement:
Krzysztof Gutfrański is a curator and historian of contemporary art, as well as a freelance researcher involved in editorial work for various publications on visual culture. His main interests are: socially-engaged design, evolution of labour modes, anthropology, and anthropology of eating. His current field of study is the relationship between food and architecture in its scientific, political as well as pop cultural aspect. It will be underscored by fieldwork, city wayfaring and especially archival materials. Through meetings with artists, architects, experts from different fields, as well as through visiting restaurant owners and diverse museums, he will try to explore the widest possible conglomerate of influences and examples of this not-so-obvious relationship.
Gutfrański has worked in the curatorial departments of institutions such as Zacheta Art Gallery, Warsaw, Centre of Contemporary Art, Znaki Czasu, Torun. He has also been a researcher/editor for leading polish art-related nonprofit organizations like Bec Zmiana Foundation, Piktogram Magazine, Warsaw and Head of Publications at Wyspa Institute of Art/Alternativa, Gdansk Shipyards. Publications include The Materiality, an anthology that offers diverse perspectives on both the object unto itself, the material context, as well as the social role of things[…]
Gutfrański 's curatorial projects include Game of States. Playing the Archive, Piktogram Magazine/BLA 2013, also presented at BWA Zielona Góra, PL, 2014 and in Palais de Tokyo, Paris, 2015, 8th Biennial of Photography, Arsenal Gallery, Poznan, 2013, Studio plus Kitchen, CoCA, Torun (2010-2011), Expectative - six collaborative artist-scientist projects for Bec Zmiana Foundation 2009, Hell of Things, CCA Kronika, Bytom, Poland, 2009.
Support: Krzysztof Gutfrański's one-month residency is made possible with support from the Polish Cultural Institute.