2017 | NYC | Artist
Kristy Hughes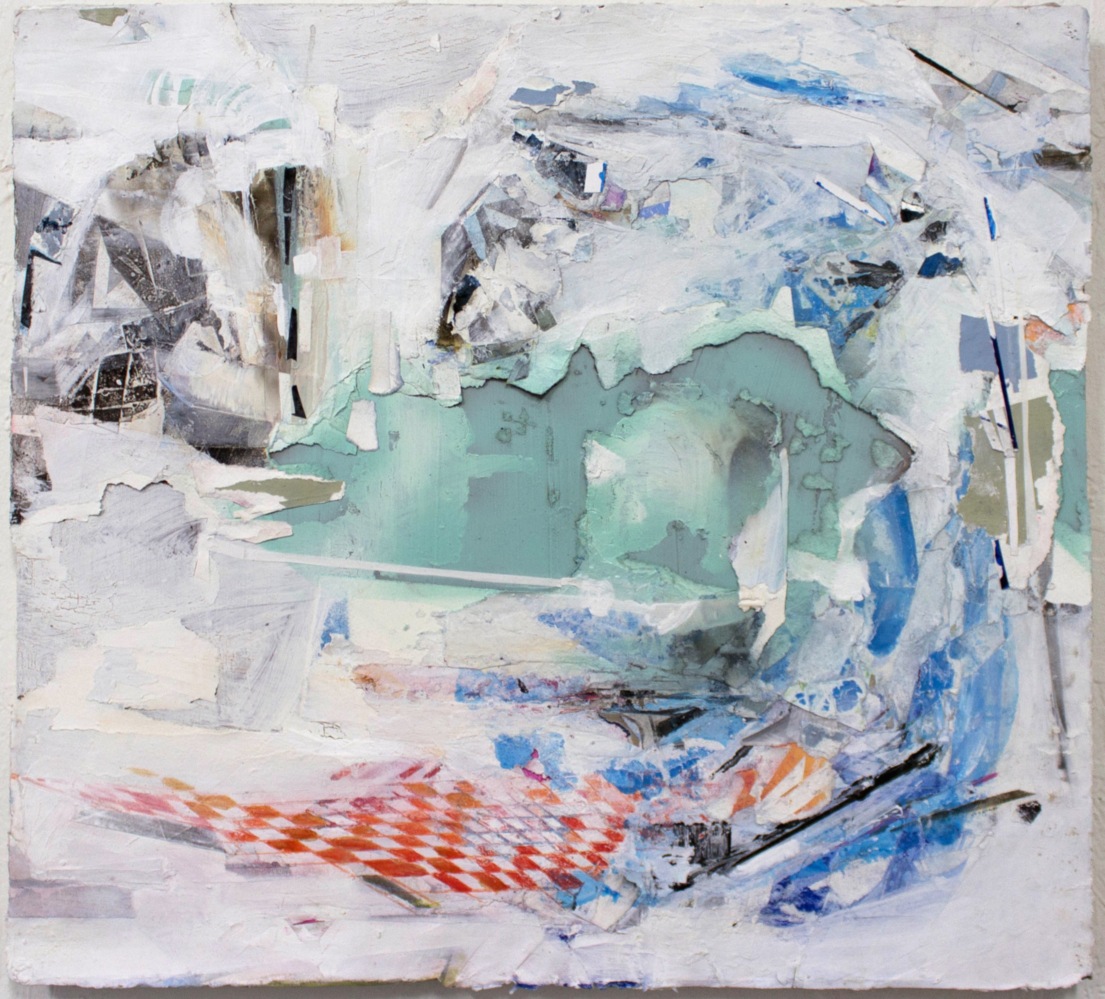 With Both
2016, Latex Paint, Spray Paint, Monotype, Collage, Décollage, Colored Pencil on Panel, 52cmx57cm
Bio / Statement:
My work is a nod to the human experience of simultaneously knowing and not knowing. My intention is to represent the elusive grey area of experiences that are often neglected by a simplistic reliance on false dichotomies. Experiences are neither singular nor binary. Instead, they are shifting, multi-faceted, and continuous. My work is about being honest and about paying attention. It seeks to represent the excluded middle.
I work primarily with scrap wood, found trash, plastics, and papers that surround my everyday environment. Combining these materials with paint, collage, and fumage, I make paintings on panel and relief sculptures on wood and cardboard. Through the painting process I add and take away the layers of collage and paint, using a sander and meticulously peeling small pieces of paper by hand. This process results in piles of debris, which I then organize and compose into sculptures.
The process and materials are a give and take. Using trash and seemingly unimportant materials, I create objects whose layered parts become something greater than they seem, yet still remain true to themselves.
Select Permanent Collections: Mid American Print Council / El Minia University, El Minia, Egypt / Indiana State University, Terre Haute, IN / Eastern Illinois University, Charleston, IL / Indiana University Printmaking Archive, Bloomington, IN / Swope Museum of Art, Terre Haute, IN
Support: Kristy Hughes's residency is made possible with support from Liquitex.