2019 | NYC | Artist
Khaled Barakeh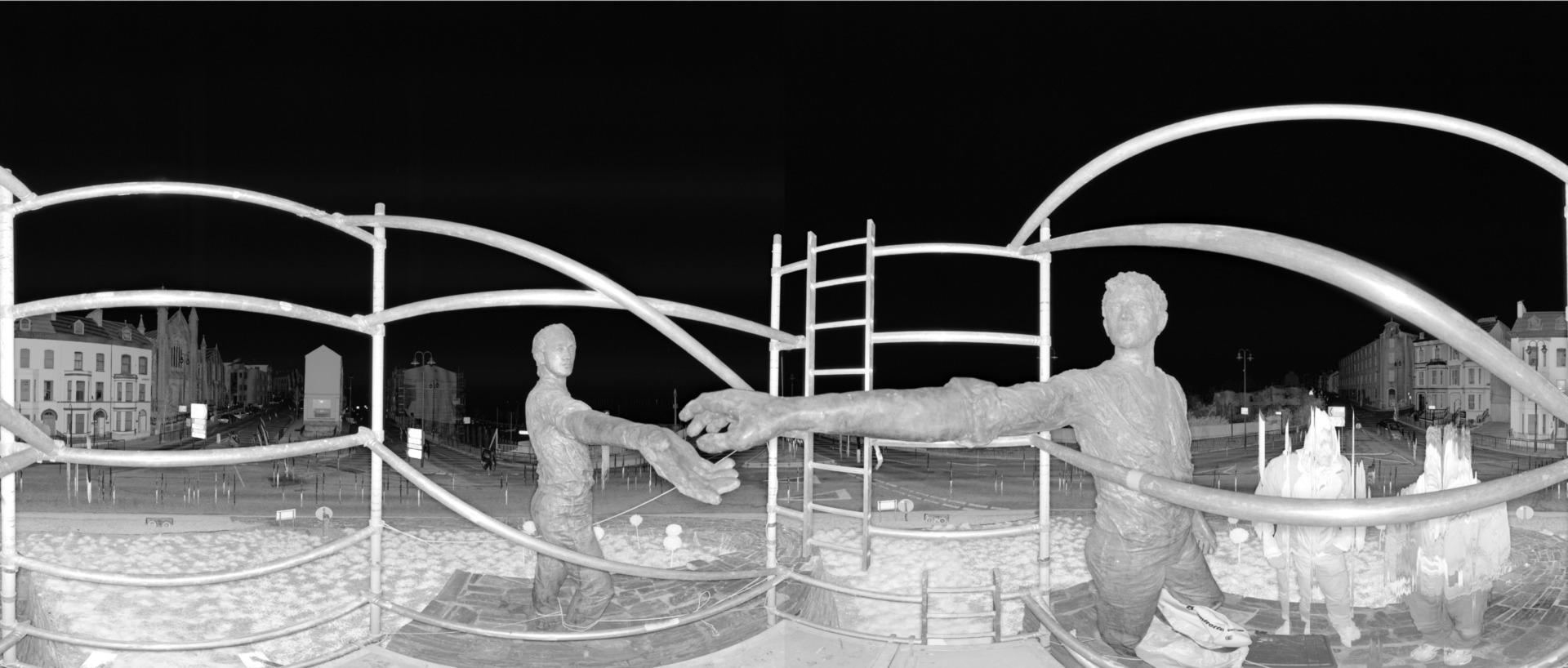 Memory Scaffolding, 2013 Digital prints on paper. Courtesy of the artist
Artist Name: Khaled Barakeh
Residency Dates: October - November
Born: 1976
Hometown: Berlin
Lives & Works: Berlin, Germany
URL: https://www.khaledbarakeh.com
Statement / Bio
Khaled Barakeh is a conceptual artist and cultural activist. He graduated from the Faculty of Fine Arts in Damascus, Syria in 2005, received his MFA at Funen Art Academy in Odense, Denmark in 2010 and in 2013, he completed a Meisterschuler studies at the Städelschule Art Academy in Frankfurt a.M., Germany. The geographical shift in Khaled Barakeh's life – moving from Syria to Europe – resulted in major changes in his approach towards his work; originally trained as a painter, he then developed a stronger focus on contemporary art practices, working with a variety of media and topics. Barakeh is considered part of a global artivism movement; he approaches creative practices as a tool of social changes and cultural preservation. As a continuation of these activities outside of his artistic practice, he has recently founded a non-profit organization, coculture e.V., through which he manages several initiatives, such as SYRIA Cultural Index and the Syrian Biennale, focused on connecting and empowering displaced cultural producers in the Middle East, Europe and beyond.
Khaled Barakeh has exhibited at MKG Hamburg, Shanghai Biennale, Salt Istanbul, Kunsthalle Brandts, Frankfurter Kunstverein, Artspace New Zealand, Busan Biennale, Künstlerhaus Stuttgart and many other venues around the world.
Support: Khaled Barakeh's residency is made possible with support by ArteEast through a grant from the Violet Jabara Charitable Trust and by the Middle East Institute's Arts and Culture Center through a grant from the Ford Foundation-IIE. In addition, Artistic Freedom Initiative provided the legal support to secure Khaled's visa and entry to the U.S., and the New York City Artist Safe Haven Residency Program has provided Khaled with housing during his stay in NYC.