2019 | NYC | Curator
Kerim Kürkçü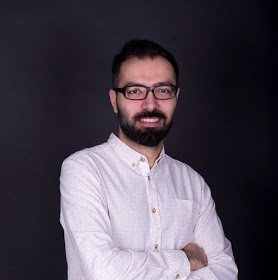 Portrait
Portrait
Bio / Statement:
Kerim Kürkçü is an Architect, Curator, and Gallery Director whose focus is on technology, social improvements, and new political and artistic approaches. He explores these ideas through the topics of innovation, sustainability, social cohesion, peaceful coexistence, collaboration, 'Kunst am bau' practices and new media art.
In his Architectural practice Kerim has consulted for real-estate, retail and construction firms in Turkey helping them to plan and install public art for a variety of buildings from offices to shopping centers and residences. He is a partner in Uniq Gallery at Maslak-Istanbul since 2015 where he has been organizing and curating several art exhibitions and art projects such as his project ''Young Arts from Anatolia'' which is now an annually held program at the Turkmall Art Center. The project focuses on art being produced in Istanbul and aims to give young artists a voice in the Istanbul art scene.
Kürkçü's other art project ''Together'' is a collaboration between Turkish and Syrian artists. The "Together" project aims to support creative Syrian individuals and artists by introducing contemporary and current art to a larger public and making artists more visible in the local and international art scene. "Together I" and "Together II" were held in Uniq Gallery with the support of US. General Consulate Istanbul, US. Embassy Ankara, HRDF (Human Resources Development Foundation), UN-HCR, Turkmall, Uniq Istanbul.
The third part of the ''Together'' Series is called ''Digigether'' and is a social cohesion project which aims to teach Turkish and artists who are forced to flee from their own country new technologies and CGI techniques. By enabling them with the capability of using CGI Techniques and Data processing, artists will produce multimedia artworks of current aesthetics and forms in tune with the international art world. However, these projects also aim to enable artists to exhibit their works in multidisciplinary exhibitions, which adopt an interactive, pluralistic approach, open to participation and dialogue with different audiences.  The Digigether workshop took place in TAK kadıkoy and the exhibition was held in Uniq Gallery with the support of UNHCR and HRDF.
Kerim Kürkçü also teaches in the  Art & Architecture History, İnterior Design Studio at Istanbul Bilgi University, Istanbul Mef University and at Istanbul Commerce University.