2016 | NYC | Artist
Keren Benbenisty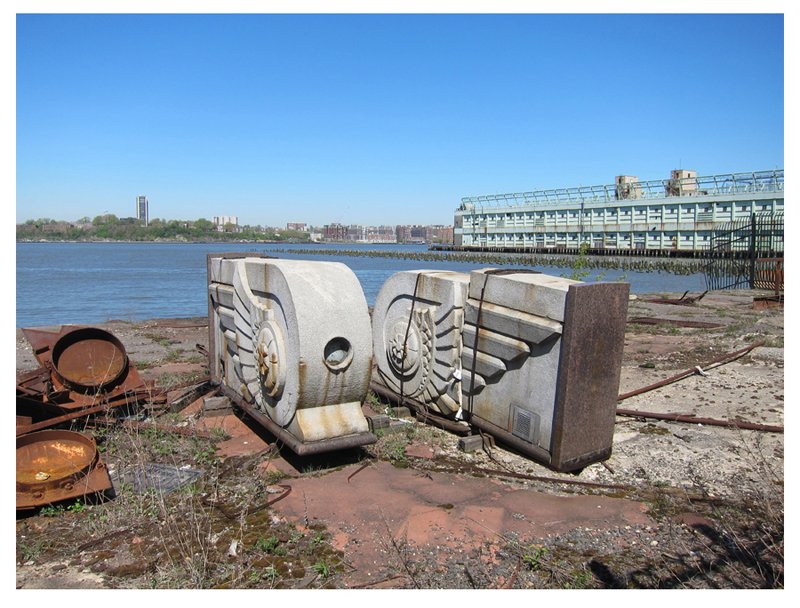 Hudson River Park Trust Pier 54, July 2014
Artist name: Keren Benbenisty
Dates of residency:  Sept – Nov
Born: 1977
Hometown: Herzeliya, Israel
Lives and works:  New York, NY
URL: kerenbenbenisty.com
Education: Ecole Nationale Superieur des Beaux Arts, Paris, FR;  California Institute of the Arts in Los Angeles, 2003
BIO/ STATEMENT: 
Driven by the idea that possibly nothing is contemporary, Benbenisty's work is a reflection on time viewed not as being linear but cyclical. Dealing with loss and memory (historical, cultural or personal) her projects explore notions of past in relation to contemporaneity, expressing the duality in the term revolution (from Latin revolver, 'roll back'), a rapture (from the past) and renewal (for the future).Using drawing, video, and installation, she aims to create "contemporary relics" that straddle diverse cultures and temporal perceptions. Benbenisty transforms objects, images, ready-mades, ephemeral materials and texts from the everyday, the banal, the ordinary, moving towards the unique, the individual.
Keren Benbenisty was born in Israel and moved to Paris in 1998 where she graduated from the École Nationale Supérieure des Beaux-Arts de Paris in 2004. In 2003 Benbenisty attended The California Institute of the Arts in Los Angeles as part of an exchange program. In 2009, she was a resident at Skowhegan School of Painting and Sculpture in Maine. Based in New York since 2011 she was artist in residence at ISCP - The International Studio & Curatorial Program http://iscp-nyc.org/resident/keren-benbenisty in Brooklyn
Her work was has been exhibited internationally, in Europe, Middle East and U.S in group and solo exhibitions including: "SAXA LOQUUNTUR STONES SPEAK," El Museo de Los Sures, Brooklyn, NY (2015); "In Conversation II, From the Museum collection," Tel-Aviv Museum, IL (2015); "Of Average Means," Human Resources, Los Angeles, CA (Curator Thomas T. Cordoba & Eric Kim) (2015); "Sextant," NurtureArt, Brooklyn, NY (Curator Marco Antonini) (2015); "Two Different Ways To Do Two Different Things," Kristen Lorello Gallery, NY (Curator S. Callegari) (2015); "KAMIL," Pseudo Empire, Brooklyn, NY (Curator Mary L. Coyne) (2014). In June 2016, her work will be presented in "MARE NOSTRUM" at the Francesca Antonini gallery, Rome, IT.
GALLERY: Francesca Antonini, Rome, IT
SELECT PERMANENT COLLECTION: Tel Aviv Museum of Art, Israel
SUPPORT: Keren Benbenisty's 3-month residency is made possible with support from the National Endowment for the Arts (NEA) ArtWorks grant and a matching fund from the Dedalus Foundation.