2014 | NYC | Artist
Katya Grokhovsky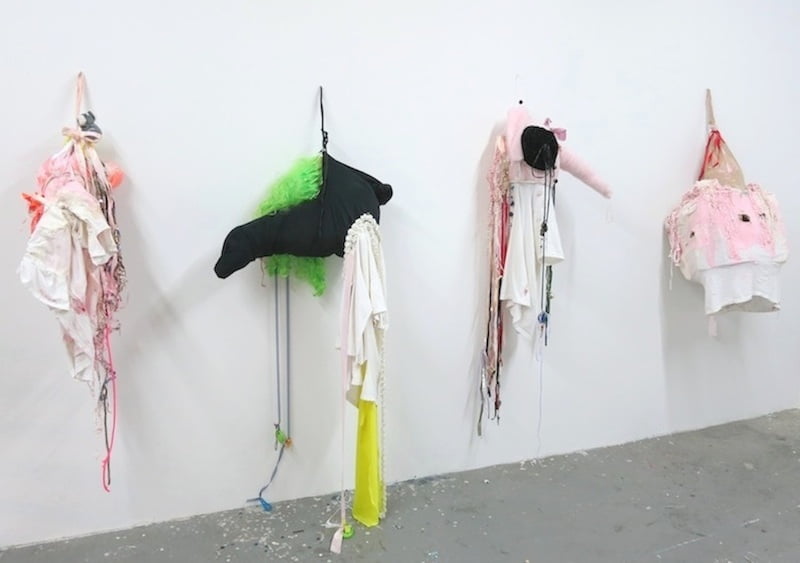 Grokhovsky_Katya_1
Artist: Katya Grokhovsky
Dates of residency: September-November
Born: 1977 Odessa, Ukraine
Hometown: Melbourne, Australia
Lives and works: New York, NY
URL: http://www.katyagrokhovsky.net
Education:
MFA, School of the Art Institute of Chicago, USA
BFA, Victorian College of the Arts, Melbourne University, Australia
BA Fashion Honors, Royal Melbourne Institute of Technology, Australia
BIO/ STATEMENT
Based in New York, Ukrainian/Australian artist Katya Grokhovsky works across disciplines including performance, video, installation, photography, sculpture, drawing, painting and text. Her work deals with issues of alienation, gender politics and migration through the displaced female body. Themes of endurance and identity constructions are explored through historical research and autobiographical investigation.
Grokhovsky is a recipient of numerous awards including the Dame Joan Sutherland Fund, American Australian Association, NYC (2013), Australia Council for the Arts ArtStart Grant (2013), NYFA Mentoring Program, NYC (2012), Chashama space to create grant, NYC (2012), Freedman Traveling Scholarship for Emerging Artists, Australia (2007), Maude Glover Fleay Award (2007) Australia and many others.
She has been awarded residencies at Kimmel Harding Nelson Center for the Arts, NE, (2014), APT Institute, Brooklyn, NY (2014), Saltonstall Foundation for the Arts Ithaca, NY (2013), New York Residency and Studio Foundation, Brooklyn, NY (2013), Santa Fe Art Institute, NM (2012), ChaNorth residency, NY (2012), Watermill Center International Summer Residency, NY (2011), OxBow Residency, MI (2010), PAF(performing arts forum) residency, France (2008) and more.
Her work has been shown in venues such as HERE Arts Center, NYC (2014), New York City Center, NYC (2013), Soho20 gallery, NYC (2013), Watermill Center, Long Island, NY (2011), Chashama, NYC (2013), Ukrainian Institute of America, NYC (2012/14), Galerie Protege, NYC (2013/14) amongst many others.
SELECT PERMANENT COLLECTION: Private collections in USA and Australia, NARS Foundation, NYC, Santa Fe Art Institute, NM, Artist Pension Trust
SUPPORT (S): Katya Grokhovsky's residency is supported by an anonymous funder.