2019 | NYC | Artist
Katarina Petrovic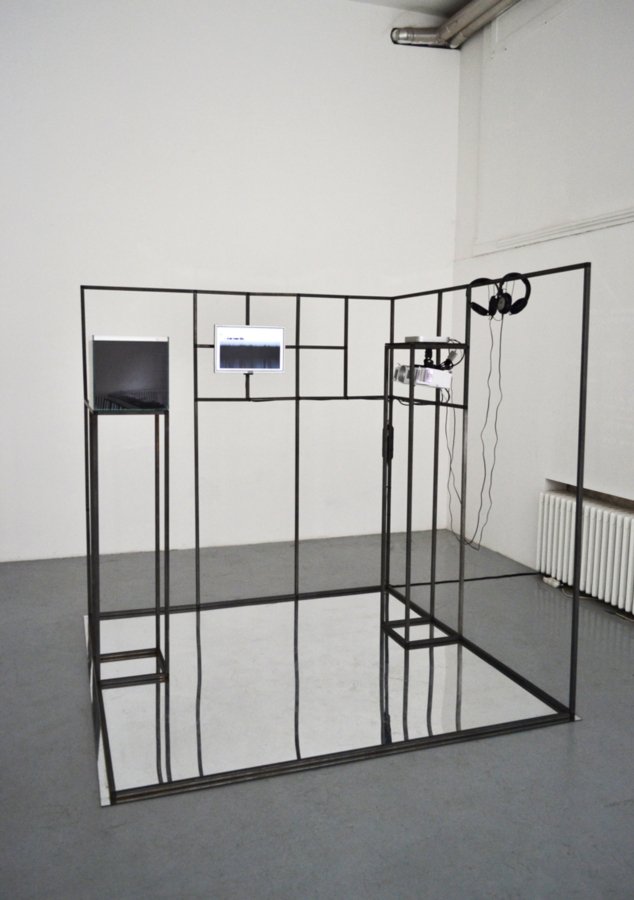 Cosmologicus v.2.0
2018, generative installation
Bio / Statement:
Katarina Petrović is an artist and researcher working at the intersections of art, science and humanities. Her work focuses on cosmogony, the process of creation and the notion of (infinite) generativeness, using media such as text, language, sound, and code.
Tracing the concept of creation as the problem of ultimate origin (the birth of cosmos or the emergence of something out of nothing), her work explores the mysterious moment of appearance - the moment of noise becoming a signal, a random disturbance becoming meaningful information and words becoming flesh. Computation found in language, the magic technology of an executable code and the act of deep listening - all fundamentals to her artistic practice - aim to open up the space for imaginative to become real and for the real to become imaginative again.
Katarina is a co-initiator of the ArtScience Forum platform and a podcast and art/media project Femkanje. She is also a member of Trixie The Hague collective, Stroom Den Haag and ULUS. From 2014 till 2016 she was a member of the RecPlay ensemble for electro-mechanical improv music in The Hague.
Recent Exhibitions: Great, but Late, Sofia Art Week 2019, Heart of Darkness, solo show at U10 Art Space in Belgrade, 2018; art +science:makers exhibition in Belgrade, 2018; Hidden Structures at Oddstream festival, Arnhem2018; My Practice My Politics at Salone del Mobile, Milano and Stroom The Hague, 2018; Test Lab: Summer Sessions Homecoming at V2_, Rotterdam, 2018; Sonica festival and Earth without humans II at Kapelica Gallery in Ljubljana in 2017.
Awards: She was awarded the 2019 Dimitrije Bašičević Mangelos award [Young Visual Artist Award] for emerging visual artists in Serbia, and her work was previously nominated for the Emotional Synthesis, FutureDome prize in Milano, 2018 and in 2016 the Master ArtScience award, Royal Academy of Arts, The Hague.
Support: Katarina Petrovic's residency is made possible with support from Trust for Mutual Understanding [TMU].