2022 | NYC | Artist
Julie Stavad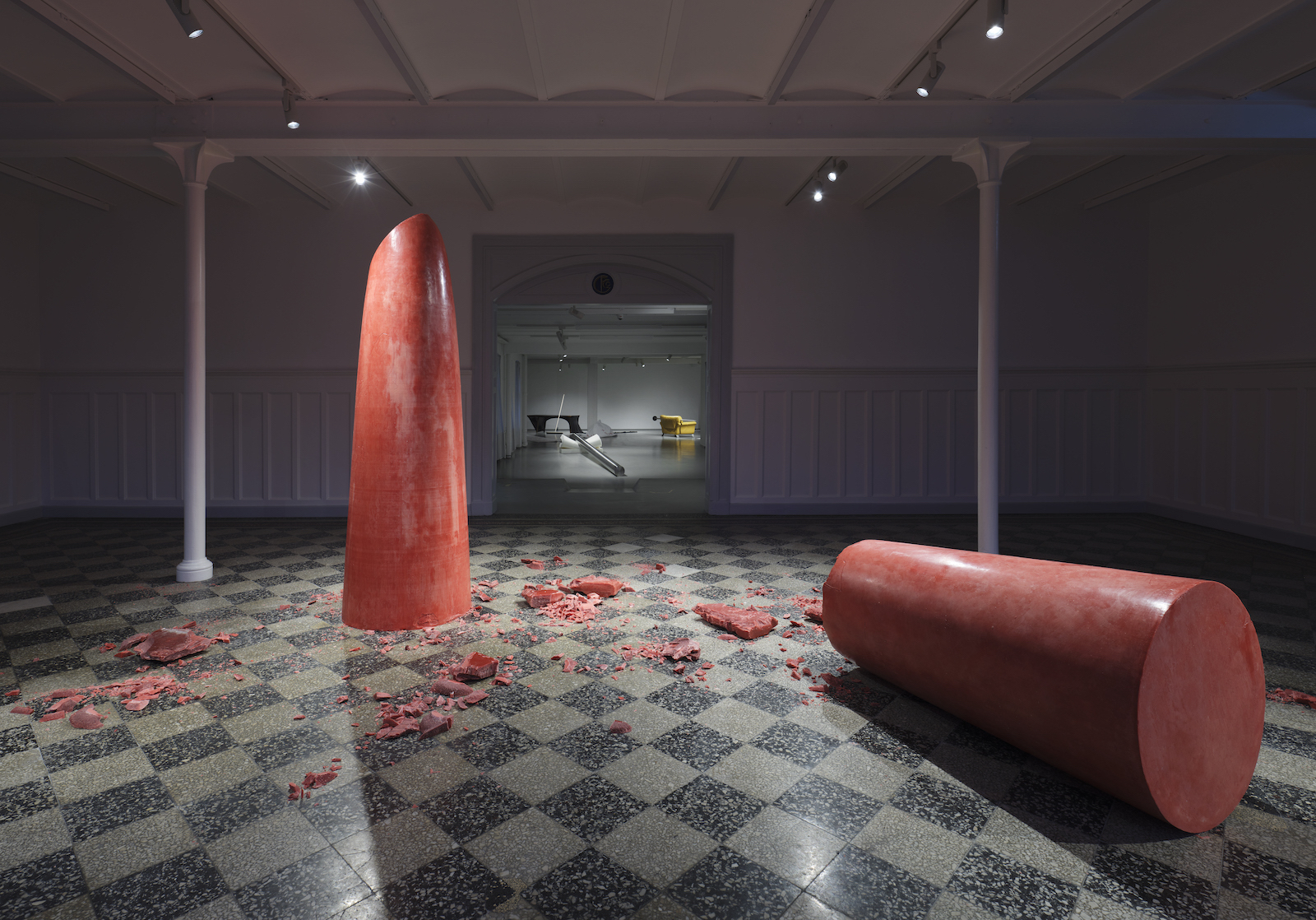 Julie Stavad, "I am here for pleasure but it is no fun", 2022, solo exhibition at O-Overgaden, Photo by Anders Sune Berg
Artist Name: Julie Stavad
Residency Dates: September - December 2022
Born: 1987
Hometown: Aarhus, Denmark
Lives & Works: Copenhagen / New York
URL: http://www.juliestavad.com / Instagram: @juliestavad
Education: The Jutland Art Academy
Bio/Statement:
Julie Stavad's sculptures and sculptural installations bring the body into play through jumps in scale and contrasting effects in materials. Something small, and perhaps deemed as weak, is given the size to take up space in a new and surprising way. Surreal compositions between objects and materials are questioning the use of power, function, and emotions.
By playing with the proportions and materialities of things, Stavad investigates our modes of decoding objects and their surroundings. When we are suddenly faced with a rock-hard shopping bag made of natural stone or a gigantic, sofa-piercing pin, we are confronted with the intangibility of things as well as the limits and possibilities of human actions.
With a poetic approach to the mundane, Stavad investigates the liminal state between function and worth. Her works contain stories of what we humans do with objects, what they do to us, and how we and they encounter each other in the universe.
Her objects are not owned by anyone - they are too big for ownership. They are trying to break out.
Julie Stavad graduated from the Jutland Art Academy in 2015. Recently she has exhibited at O-Overgaden (DK) with her show I am here for pleasure but it is no fun. Stavad has also previously exhibited at the Holstebro Art Museum (DK), and Kunsthal Aarhus (DK), among other places. In 2021, she inaugurated a permanent commission at the Absalon University College in Slagelse. Stavad was an artist in residence at ISCP – International Studio & Curatorial Program in New York, 2021/22, and she is the recipient of several grants including the Carl Nielsen and Anne Marie Carl-Nielsen Talent Award and the Astrid Noack Grant.
Support: Julie Stavad's residency is made possible with support from the Danish Arts Foundation.