2013 | NYC | Artist
Julie Favreau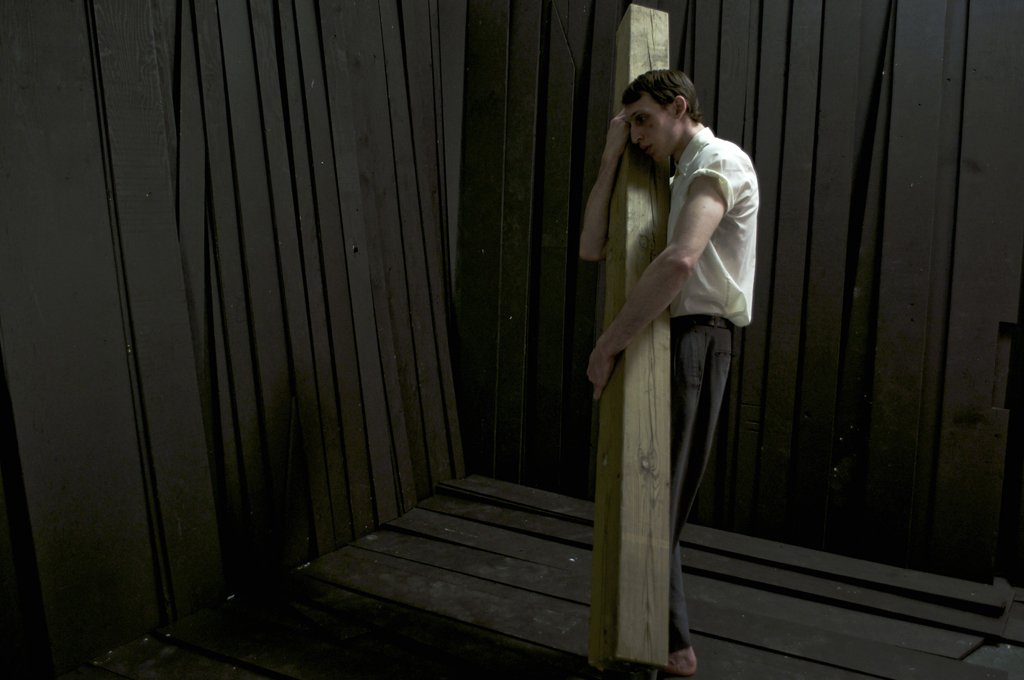 jf-image
LE PORTEUR- 2010, NUMERIC PRINT, 81,28 cm X 46,82 cm , FROM THE PROJECT: LEUR CINÉMA- 2010
Julie Favreau's practice is greatly influenced by experimental theatre and dance. Her projects take on different forms such as; video art, installation, sculpture, performance, and photography. Through the use of gesture (choreographed, performative) and sites (installations, sets), her work examines our relationship to psychological representations.
Favreau has presented/performed her work in different contexts including exhibitions, festivals and performances on stage. Recent shows, research projects and workshops include: Darling foundry-Quartier Ephémère studio, Paris (2011-12); Musée d'art contemporain de Montréal -MACM Quebec Triennial (2011-12); In Limbo-Compagnie de Brune, Tangente (2012); Musée de Rimouski (2012); Perdre le Nord, Est-Nord-Est Center (2011); Galerie de L'UQAM (2005, 2010), Goodwater Gallery,Toronto (2010); Axenéo 7 (2010); Leonard & Bina Ellen Art Gallery (2009), Laboratoires D'Aubervilliers, Paris (2007); Clark Gallery (2007); Dare-Dare (2007).
During her 2 months stay in New York (February through March 2013), Favreau will participate in the Montreal/Brooklyn - Clark Gallery/Parker's Box collective exhibition scheduled to open at Parker's Box on January 11 through February 17 2013.
Julie Favreau is Concordia recipient of the 2012 Claudine and Stephen Bronfman Fellowship in Contemporary Art 2012