2018 | NYC | Curator
Julie Dumont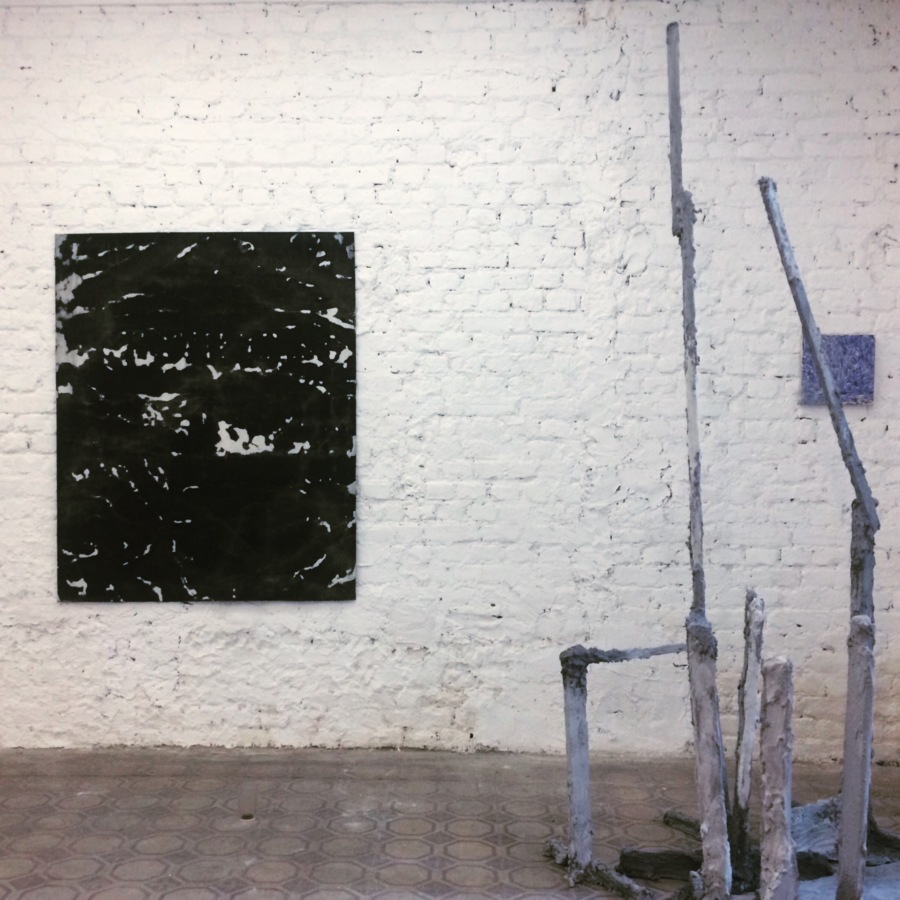 Image of the group show "Os Hallucinés" with works of Thomas Perroteau and Theodore Ereira Guyer
Bio / Statement:
Julie Dumont is an independent curator who holds a law degree and works in the field of scientific cooperation between Brazil and Belgium as the Scientific Liaison Officer in Brazil for Wallonie Bruxelles International. As a child, she developed a strong interest in languages, specifically visual languages, which led her to become an independent curator in 2014 and a partner in the São Paulo based Fita Tape gallery in 2015. In 2017 she founded  "The Bridge Project",  a nomadic curatorial initiative offering visibility to emerging artists or artists that are not represented by a gallery, through the organization and documentation of exhibitions and international residencies with partners from São Paulo, Brussels, and New York.
From 2015-2017, Julie Dumont co-curated  solo and group shows at Fita Tape gallery (São Paulo) including: "Escape", by Brazilian artist Sesper; "Angel Caido", by  Argentinian artist Gustavo Eandi , "Acidente", by Brazilian artist Luiza Gottschalk, "Processo Cruzado", by Brazilian artist Renato Custodio, "Séries e Sequências", a group show featuring work by Charlotte Marchand, Gustavo Eandi, and Patricia Furlong,  and the group show "Insiders", with Inna Cymlich and Luca Parise. In 2017 she co-curated with the Brussels based curatorial collective "Les Interstices", "Processo Cruzado" at Encore space,  "Vôo Extemporaneo" at Casa do Brasil ( Embassy of Brazil in Brussels) and a show by the Brazilian artist Gabriella Garcia at  Recorte gallery (São Paulo).
Within the framework of her recent initiative The Bridge Project, Dumont organized in 2018 a series of group shows:  "Os Hallucinés" and "O que a Imagem Não Revela" and "O Maravilhamento das Coisas" at the São Paulo Sancovsky gallery.
Support: Julie Dumont's residency is made possible with support from The Bridge Project.