2022 | NYC | Artist
Julia Woronowicz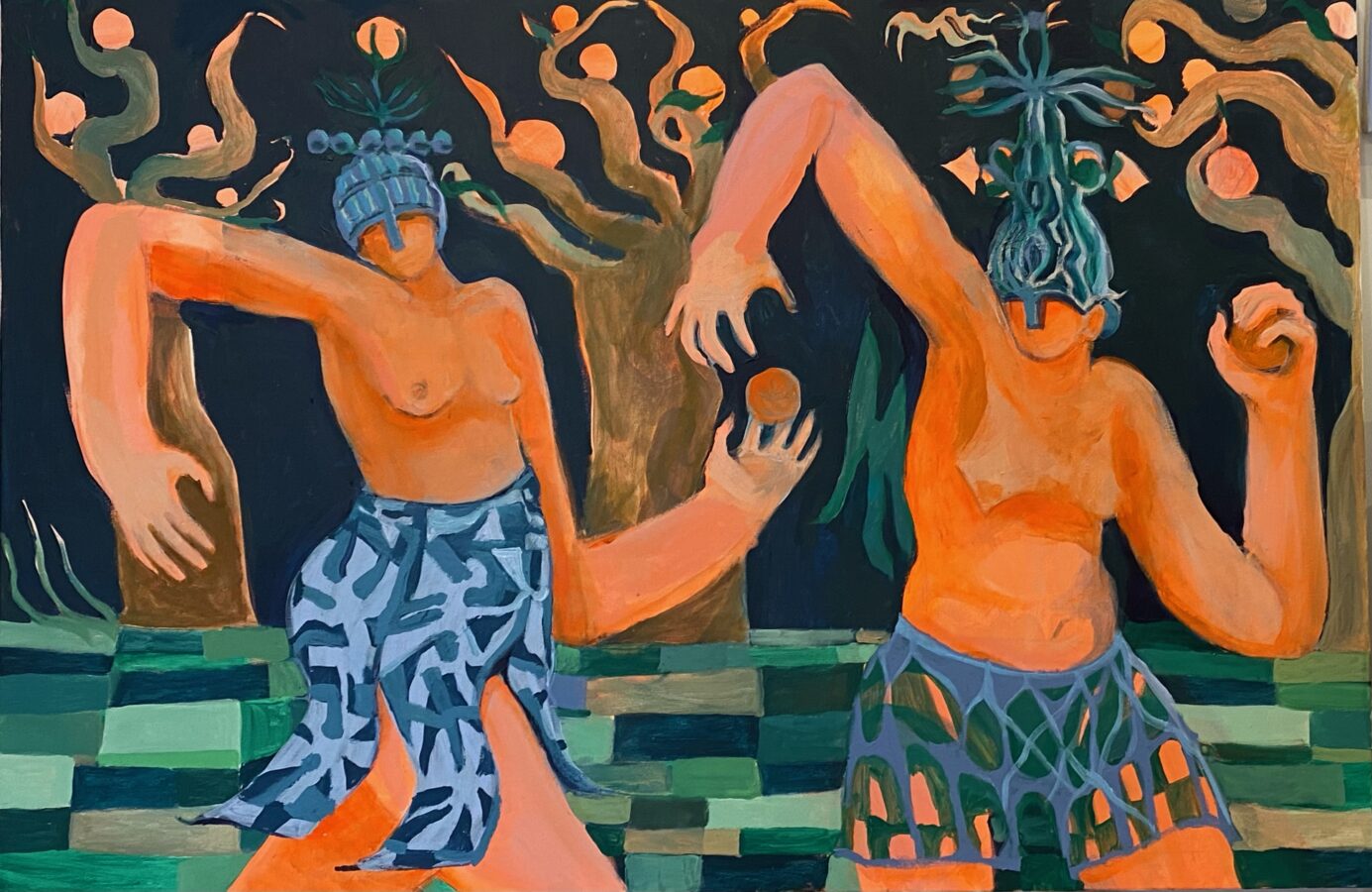 Julia Woronowicz, "Tangerines picking", 2021, acrylic and oil on canvas.
Artist Name: Julia Woronowicz
Residency dates: November 2022
Born: 1997
Hometown: Warsaw, Poland
Lives and Works: Warsaw, Poland
URL: https://juliaworonowicz.com
Education:
2015-2021 | Warsaw School of Fine Arts, sculpture department,
2018-2019 | Athens School of Art, painting department
Bio/Statement:
Julia Woronowicz is the winner of the first prize and special prize in Hestia Artistic Journey competition in 2021 and second price winner in Generali competition in 2021. She was born and raised in Warsaw, Poland, where she now resides. Her current work focuses mainly on the subject of womanhood - especially in polish environment - experiences such as inequality and lack of representation in public space, but also current changes.
Her work has been exhibited in numerous venues, most recently in Zachęta National Gallery (2022), Łęctwo Gallery (2022), galeria Skala (2022), Museum of Modern Art in Warsaw (2021), Galeria officyna (2021), MEME Gallery in Athens (2020). Her solo exhibition at Lokal 30 in Warsaw scheduled for December.
Support: Julia Woronowicz's residency is made possible with support from The Ergo Hestia Group.