2021 | NYC | Curator
Julia Hartmann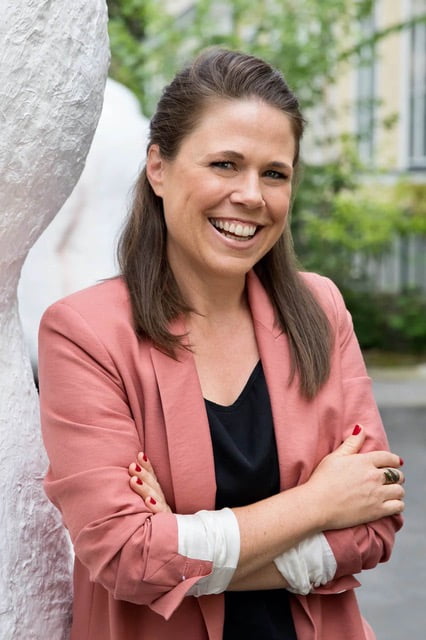 Curator Name: Julia Hartmann
Residency Dates: March 2020, December 2021 - January 2022
Born: 1985
Hometown: St. Pölten, Austria
Lives & Works: Vienna, Austria
URL: http://www.juliahartmann.at
Education: Diploma Degree in Art History
Julia Hartmann is an art historian and independent curator who works in the fields of transnational feminist and socio-political art at the intersection of digitization, migration, surveillance, and social movements. Julia finished her studies in Art History and English Linguistics at the Karl-Franzens University in Graz, Austria in 2011/12, and was previously Curatorial Assistant at the Secession and Assistant Curator at the 21er Haus/Belvedere in Vienna. She writes for art magazines and publishes texts in catalogues and academic publications such as frieze d/e, AWARE, Yishu, openDemocracy, etc.
Her curatorial work focuses on the intersection of social movements, digitization, and art, which she elaborates within exhibition series like its first iteration entitled Search for...Serendipity. The more you search the less you find and its continuation in 2020 with the title Search for...Feminism at the VBKÖ in Vienna. Her other exhibition series celebrates 100 years of women's suffrage with the title Nothing Less!, which was staged at the Austrian Cultural Forum in London in October 2019 and at the VBKÖ in Vienna in 2018. She has received the European Cultural Foundation Grant in 2020 and is collaborating with a team of international curators on the online art and research center KARA AGORA. The online exhibition Net Works - Pitch for a Social Network Sphere is the latest exhibition series that will be continued in 2022.
Julia is a PhD student at the Academy of Fine Arts in Vienna, working on the thesis Radical Characters: Transnational Positions in Female-led and Queer-feminist Movements in Contemporary Chinese Art. She has received a research grant from the Rockbund Art Museum in Shanghai, where she participated in the symposium Exhibition-Making Practices in China and Southeast Asia in the 1990s and has done curatorial residencies at NODE Center Berlin and Residency Unlimited in NYC. She is currently conducting field research on topics such as art production and exhibition making by progressive female protagonists from and within China.
Julia is the co-founder of SALOON Wien, an international network for women in the arts, where she is responsible for organizing talks, exhibitions, and networking events. She is board member of SALOON Network, the international community of all SALOON cities as well as of VBKÖ-Association of Women Artists Austria.